For most people, a good day of hunting should be fun and fulfilling at the same time, and an average quality pair of hunting boots will quite satisfy them. However, only the best hunting boots make the whole difference between a comfortable and successful hunt and a suffering experience in the field.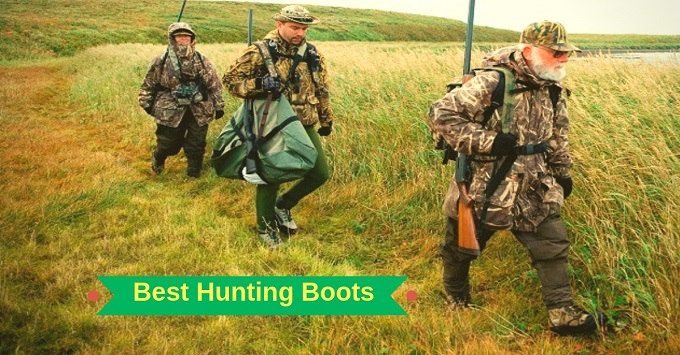 My old mentors told me that boots are the most critical piece for the hunter, aside from gun or bow.
There is one old saying that we have found hold true. It's entirely applicable for hunting and it may describe the best next article and its subject.
It says, "Cool mouths, and warm feet, live long".
To summarize, here's my list of the Best Hunting Boots.
Before diving into the details of each, let's discuss what we're looking for in hunting boots.
---
Different types of hunting boots
For materials, hunting boots are usually made from a combination of multiple materials and depending on which prevails boots will offer some benefits and advantages to users.
Rubber hunting boots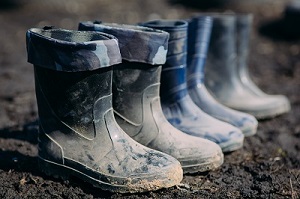 If you buy a rubber hunting boots, they will get an advantage of being scent-free and waterproof, but they are warm at the same time.
Full-grain leather boots
The traditional raw material used in industry is full-grain leather because boots made of leather provide you maximum protection, along with best durability and comfort. Leather, while durable, must be adequately treated to prevent premature wear, especially when wet. Once leather boots have "broken in", they are popular for a variety of hunting applications.
That said, leather provides only a moderate amount of protection against cold.
Suede boots
For stylish look number of hunters choose suede boots. While these boots are well-insulated making them very warm to wear, they can be hard to maintain and clean.
Cordura nylon
Cordura nylon boots, on the other hand, can provide the best insulation making them great footwear for general-purpose hunting. Whether you are hunting in rugged terrain or you are in scrub-trekking hunts, the nylon boots will provide resistance against abrasion and durability.
However, they don't offer protection against the cold and usually, they are not waterproof.
Gore-Tex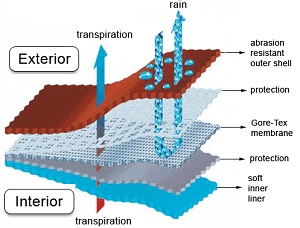 Gore-Tex material has quickly become a favorite because this synthetic fiber membrane is waterproof and at the same time it is breathable to allow perspiration vapor to pass through, ensuring your feet stay dry and comfortable. While boots made of Gore-Tex are ready for any unpredictable weather, only downside of Gore-Tex is that this material tears relatively easy.
Thinsulate
Thinsulate is an excellent thermal insulation material for footwear provides a great deal of warmth to your feet without unnecessary bulk and weight.
Vibram soles
The premium hunting boots offer a high level of comfort, security and excellent traction thanks to specially made footbeds with the yellow octagon on the sole called the Vibram soles. Designed as a rubber lug sole for mountaineers, Vibram soles provide large contact area to improve your grip on rock and wet surfaces while the midsole creates durable shock absorption and enhance a downhill braking performance.
EVA Midsoles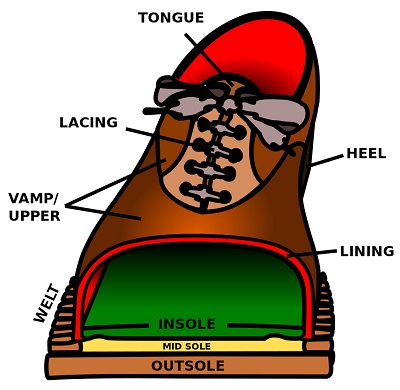 ]
Midsoles are that part of hunting boots that provide cushioning and rebounding.
Ethel Vinyl Acetate, or better known as EVA, is kind of foam used in shoe industry as part between the upper and the outsole. Most quality brands pick EVA materials due to its incredible comfort and cushioning, which is vital for walking long distances. It should be note that along with EVA, many companies are also using a material of similar features called Ortholite intended for shoe insoles.
Boots Based on Season
Alongside terrain and kind of game, you should strongly consider weather conditions of your hunt when choosing a boot.
In all reality, you may need more than one pair of hunting boots to match the type of hunting you are doing as well as the time of the year.
After the type of hunting boot, insulation is the second most important feature to consider when you are on the market for a new pair of hunting boots.
As earlier said, a Thinsulate is the thin insulation material used in myriad hunting boots providing trusted warmth for the outdoorsmen.
The insulation-rating factor is listed in grams and its utility can be broken down into three functional levels.
Uninsulated boots and up to 200 grams

: these boots are perfect for the early season and high activity levels.

Midseason boots utilize 300 grams up to 800 grams

: and they are the most popular category of hunting boots that can be used for early season hunts at high altitude.

Late season hunting boots with 900 grams insulation and above

: designed for harsh winter weather and activities that are more sedentary.
If you select the proper level of insulation, you will never end up with sweaty, sticky feet on a summer hunting trip, or, on the flip side, frozen toes on a winter hunting excursion.
Boot Designs and Styles
Depending on your hunting style and the game you have to hunt, you need the best hunting boots you can get to provide.
For example, for sedentary winter hunts a heavyweight boot is a must-have to keep warm, while for hunting where you're walking a lot thinner walking boot might be a great choice.
Another significant factor that you should be aware of is the season, or in what time of the year you plan to hunt.
After these few questions, you'll quickly realize that you actually need more than one pair of boots because not all hunting boots are made for all conditions.
Sometimes selecting the perfect pair can be a challenge, but if you know what type of boots are available on the market, it may dramatically narrow your search.
In short, the types and sizes of boots on the market are staggering, but most fit into four basic categories: Multi-Purpose, Upland, High Country and Rubber hunting boots.
Multi-purpose Boots
Whether you are new to the sport of hunting or unsure of where you will be stalking your prey, the multi-purpose boot is a safe bet for comfortable and practical hunting footwear. For a beginner hunter exploring different environments, the multipurpose hunting boots are a safe and reliable solution that obtains just the right combination for your all-around needs.
The multi-purpose boots are the largest category of hunting boots available. Boots in this category are the most versatile ones, designed to be durable, comfortable and waterproof. Since these boots come with heavier lugged soles, they provide excellent traction on a variety of surfaces.
Additionally, the boots in the multi-purpose category are available in many levels of insulation, so you can combine various levels of insulation to accommodate harsher weather conditions.
Upland or Field Hunting Boots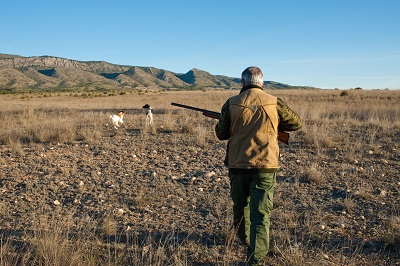 The upland or field hunting boots are designed to be light for excellent mobility offering walking comfort, with a soil-shedding sole and a lighter lug design.
The lightweight boots are intended for upland bird hunting providing the bird hunters quietly stalking as they try to reach the target. Such boots would be great when you're putting serious miles on your feet, without feeling too heavy.
If your hunting activity takes place mainly on relatively flat land, you can also use some quality-hiking boots as for moderate terrain you don't need heavy-lugged sole boots. These shorter, lighter boots are especially good for early season archery hunts.
Typical materials used for manufacturing upland boots include nylon and mesh and full-grain leather.
High Country Boots
If you plan on mountain climbing to steep and ascending terrain for sheep, elk or mule hunts you want a mountain or high country hunting boots designed for the most demanding high elevation hunts, this category of boots is designed with hard traction soles to provide you with additional support for your foot and ankle. The high-altitude hunting boots are built specifically for mountain terrain to ensure your feet have a firm grip, physical comfort and peace of mind.
Yes, hunting is an expensive sport and you need to get the best high country boots you can afford which features extreme durability and that will last a long time.
Rubber Hunting Boots
Like any outdoor activity, hunting requires specialized gear, including boots. When it comes to hunting, the first footwear that comes to our mind is high ankle rubber boots.
Most of the hunters are considering the wellies as the general hunting boots. Made of vulcanized rubber are inherently waterproof and scent-free they are the best option for a duck hunting or when you have to wade through shallow rivers, creeks, marshes and other wetlands.
The hunters appreciate the scent-masking feature as the scent of a hunter can easily spook the game they are hunting.
However, these 100% watertight gumboots tend to get overheated on your feet particularly when you hunting in the warmer regions.
Rubber hunting boots come in several quality levels, where the higher grade boots use similar technology advances offered in running shoes.
Aside an improved rubber outsole, the "best" category hunting gumboots have a neoprene lining that increases warmth, an EVA midsole and rubber outsole that is wider for enhanced traction and support for the feet and ankles.
As for maintenance, many hunters think that rubber boots are eternal, and they're right, but only if they stored them properly in controlled conditions in a cool and dry location without direct sunlight to avoid deterioration of the rubber and bonding.
Other subcategories
Overboots
There are some subcategories such as overboots or boot insulators intended to be carried to your stand or blind. The overboots are designed to be slipped on when you are in position and featuring great insulation properties; they are offering exceptional protection in severely cold conditions.
Pac Boots
Designed with a similar purpose are the Pac Boots, an inexpensive alternative to the mountaineering boots. This is cold-weather footwear with a removable warm lining that is treated on the outside to be waterproof. While Pac boots can be utilized for casual walks on packed trails, they provide no ankle support. In addition, Pac boots usually fit quite badly because they are large and heavy.
Snakeproof boots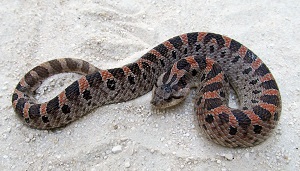 Another subcategory with a quite self-explanatory name is snake boots. If you are hunting in an area that has a high concentration of snakes, these hunting boots can effectively protect you from venomous snakebite providing fang-protective armor and an extended collar that go up to the knee, for ultimate coverage and protection.
Snakeproof hunting boots offer not only extra protection against snakebite penetration but using an extremely dense nonwoven backer material; they are also impenetrable to the other sharp objects.
How To Choose The Best Hunting Boots
Whether you are searching for winter hunting boots, wellies or a different type of hunting boot entirely your investment should allow you to enjoy the most comfortable in the field and reap the benefits of the intended design.
The first rule is to order a half-size or one full-size larger boots than what you regularly wear. The boots that are too short can cause blisters and foot cramps and additionally it will cause painful issues, especially when traveling downhill.
Second, don't expect light and protective boots, since there is no lightweight category of hunting boots. You should select a boot with a decent amount of weight, because of the height and extra treads are very important for giving you the best support and traction.
If you plan carrying heavy-duty loads over long distances, your boots need to have a full-length nylon shank to help control over-pronation and supination and add the overall stability needed underfoot.
Another thing to look for is break-in time, meaning you have to wear your new boots around the house to make sure they fit well and are formed to your feet.
During the break-in period, you should wear a quality pair of insulated hunting socks because the right socks can make a huge difference.
---
Hunting Boots Recommendations
1. LaCrosse Men's Alphaburly Pro 18" 1600G Hunting Boots
Coming from a reputable brand the Alphaburly Pro is premium natural rubber hunting boot built with hand-laid rubber over insulating neoprene.
The LaCrosse Alphaburly Pro is designed for the active hunt in mild or cold conditions thanks to the 1,600-gram Thinsulate Ultra Insulation and a thick cushioning EVA midsole for added comfort and superior shock absorption.
The Alphaburly Pro features the unique tread pattern, which gives you the best traction to confidently walk through the toughest terrain while outsole chamfered edges shedding the mud and snow off the boot.
The LaCrosse Alpha technology uses more natural, odorless rubber and Ankle-Fit design grips the top of the foot and locks the heel in place for a more secure fit.
Since the shaft measures approximately 16 inches from the arch, Burly Pro boots provide maximum protection for your lower legs during the hunt.
On the other hand, with a total of 18″ in height and weight of 5.5b for the pair, this knee-high waterproof hunting boots can get in the way when removing boots while the weight could be an issue to some.
In short, Lacrosse's Alphaburly Pro combines high quality, scent-free rubber with naturally insulating neoprene material and a lugged outsole that offers debris-shedding traction…a perfect choice for the outdoorsman.
The Alphaburly Pro comes with an adjustable rear neoprene gusset that accommodates different calf sizes for the perfect fit.
While the common sense tells us that the best time for wearing rubber boots is in the fall and spring, featuring 1,600-gram Thinsulate insulation and 3.5-millimeter neoprene core, Alphaburly Pro is warm and comfortable even in freezing weather.
| Pros | Cons |
| --- | --- |
| ✓ 1,600-gram Thinsulate Ultra Insulation | ✗ Weight could be an issue to some |
| ✓ 18″ Height | |
| ✓ 100% Waterproof protection | |
| ✓ EVA midsole | |
| ✓ Scent-free rubber | |
2. Muck Wetland Rubber Premium Men's Field Boots
Muck Wetland Rubber Premium Men's Field Boots are must-have for waterfowlers who always get wet and other hunters who value their time in the extreme wetlands conditions. These hunting boots with a durable vulcanized rubber shell are made to keep your feet warm in sub-freezing temperatures, all the way down to an icy -20° F by using 5mm CR flex-foam neoprene bootie.
Actually, the insulation will keep your feet cool to over 70 degrees Fahrenheit (21 °C) and warm to icy temperatures of -20 °F/-30 °C.
While Muck Wetland hunting boots provide very good heat retention, they offer impressive comfort utilizing four-way stretch nylon and Airmesh breathable lining that wicks away humidity and sweat, so your feet stay warm and dry even in the most extreme weather conditions. In simple words, the Airmesh linings allow your feet to breathe enabling air to travel throughout the boot while keeping water out.
For further comfort, they feature EVA contoured, molded midsoles for additional cushioning, added toe protection and an Achilles overlay protection.
The rubber MS-1 outsole with the deeply and widely spaced treads provides efficient traction and support. Additionally this broadly spaced pattern offers the aggressive self-cleaning capability for great performance in mud and snow.
While the Muck Field Boots are known as the "gold standard" for rubber mud boots, there are some complaints about a short life span of inner neoprene booties that wears out due to the constant abrasion from the feet to the lining.
The Wetland Field boots are 16″ tall and with approximately only 4.3 pounds, they are a mid-weighted pair of boots.
| Pros | Cons |
| --- | --- |
| ✓ Vulcanized Rubber and Neoprene | ✗ Short life span of inner neoprene layer |
| ✓ 100% Waterproof | |
| ✓ 5mm CR Flex-foam | |
| ✓ Using range of -20 °F to 50 °F | |
| ✓ Breathable Airmesh lining | |
| ✓ Rubber MS-1 outsole with self-cleaning capability | |
3. Irish Setter Men's 2870 Vaprtrek Waterproof 8″ Hunting Boots
The Irish Setter VaprTrek is lightweight and waterproof 8″ hunting boot, which blends the flexibility of an athletic shoe and the exceptional support of hiking boots.
These new series of waterproof ankle-high boots from a venerable American manufacturer incorporates composite materials through an innovative RPM technology, making these boots one of the lightest big game hunting boots on the market.
The Irish Setter VaprTrek hunting boot combines a modern RPM sole made of durable synthetic material and traditional full-grain waterproof leather uppers to offer almost 50% lighter weight than standard big game footwear (19 oz. Weight per boot) and an ideal early-season water-resistant boot for backcountry hunts.
Whereas the VaprTrek hunting boots offer enough warmth and heat retention to wear into the beginning of winter, you should be aware of using them on frozen surfaces, as this sole composite material isn't ideal for the ice.
Vaprtrek family of hunting boots is available in 9 styles, but all feature the UltraDry waterproofing system along with the ScentBan technology which keeps the scent from getting out.
While the UltraDry technology enables VaprTrek boot to remain waterproof for long hours, the ScentBan feature is a scent control capability. It means that various materials from leathers to linings to footbeds are treated with an Irish Setter exclusive scent control process killing bacteria that cause odors making stealth hunting successful.
| Pros | Cons |
| --- | --- |
| ✓ RPM composite material | ✗ Isn't ideal for frozen surfaces |
| ✓ Lightweight at 19 oz. weight per boot | |
| ✓ UltraDry waterproofing system | |
| ✓ ScentBan scent control system | |
4. Danner Men's Pronghorn 8" Uninsulated Hunting Boots
This all-leather hunting footwear is the fourth generation of famous Danner Men's Pronghorn boots. The new rendition of the legendary model combines modern materials and advanced designs to provide you with exceptional support, stability and an athletic fit without the traditional weight.
The Danner Pronghorn 8" boots use the imported tough full-grain CamoHide cowhide, 1,000D nylon uppers and breathable Gore-Tex membranes to protect and support your legs through rough underbrush and terrain as well as to keep your feet dry and comfortable.
These brown leather boots are outfitted with rugged Pronghorn outsoles made of a combination of rubber compounds. Unlike the previous generation, the new outsole provides traction and better balance whereas it performs well in slick mud and rough landscape.
These tough hunting boots have an average weight per pair of only 3.4 lbs., comparing them easily with the weight of a sneaker.
Men's Pronghorn 8 inches hunting boots features a Terra Force platform paired with a three-density Ortholite foot base to provide cushioning for improved comfort.
Like all other leather hunting footwear, the fresh full-grain CamoHide Pronghorn is rigid, requires some time to beak in, and become pliable to the feet fit.
With some units, you may have a leakage issue because at certain points boot is glued and not stitched.
| Pros | Cons |
| --- | --- |
| ✓ Full-grain CamoHide and lightweight 1000 Denier nylon | ✗ Leather is rigid and need to be broken in |
| ✓ Padding three thickness open cell polyurethane Ortholite footbed | ✗ Some leakage issues are possible |
| ✓ Rubber sole | |
| ✓ Full-grain leather toe and heel cap | |
| ✓ 100% waterproof and breathable GORE-TEX lining | |
| ✓ Lightweight and stable TERRA FORCE Platform | |
5. Lowa Men's Tibet GTX Trekking Boots
The Lowa brand comes from Europe, more precisely Germany, a country with a long tradition in mountaineering and high country hunting.
Lowa Men's Tibet GTX Boot is 9″ hard-duty backpacking boot intended for a hardcore mountaineer or a serious hunter who will wear them in rugged terrain and extreme weather conditions.
In short words, these high-class handcrafted boots consist of premium Nubuck leather uppers, seamless waterproof Gore-Tex lining and a rugged Vibram Masai outsole.
Additionally, the Tibet GTX boots feature full-length 5mm nylon shank for added stability needed underfoot and an injected PU midsole for total support and reduced fatigue.
Subsequently, the overall construction of Lowa Men's Tibet GTX makes it ideal for carrying heavy (80L+) loads over long distances.
While the high cut protects the ankles against scrapes, rocks and bruises, a LOWA C-4 tongue is heavily padded and contoured to cradle the foot in comfort. The handy I-Lock lacing cam includes a center post on the tongue, which helps lock the lace in place.
As for the waterproof feature, the Gore-Tex membrane should provide the waterproof and breathable protection where the perforated air channels in the boot's lining draw heat away from the feet, so you remain cool during activity and warm during cool-down.
After a two- to three-day break-in period, your Tibet GTX will become the go-to h boots for any high country hunting or enduring expedition trip.
As for the weight, measuring at 4 pounds for a pair a Lowa Tibet GTX is a bit heavy, but it is expected considering its purpose.
| Pros | Cons |
| --- | --- |
| ✓ 100% Nubuck | ✗ The boots are slightly heavier |
| ✓ Full-length nylon shank makes it Ideal for carrying heavy loads | ✗ It needs to be broken in |
| ✓ Waterproof/breathable with GORE-TEX lining | |
| ✓ An injected PU midsole | |
| ✓ Great locking system for the laces | |
| ✓ Sole VIBRAM Masai rubber compounds | |
| ✓ Strategically padded and contoured C-4 tongue and collar | |
---
Conclusion
Rubber or leather boots are just some of the decisions you will need to make, as the best hunting boots come packing a number of the virtues that should make the overall hunting experience better.
The market has responded with a wide variety of outdoors footwear specifically designed to tackle any type of condition a hunter seeks to encounter, and you have to pick the one that always delivers on the right performance, but still is within your budget.
We carried out thorough research and hoped you would make a proper choice among the five hunting boots on this list. However, our pick fell on the Irish Setter Men's 2870 Vaprtrek Waterproof 8″ Hunting Boots. If you are one of those hunters who might have been looking for the lightweight footwear capable of covering a wide range of weather and terrain conditions, then you can settle for Irish Setter Vaprtrek hunting boots.
The lightweight 2870 Vaprtrek are not insulated, but this pair of boots is perfect for use in summer and early fall. Applying the waterproofing technology and featuring odorless materials, the ankle-high 8″ Vaprtrek are flexible boots ideal for stealth hunt with comfort raised on another level.
Whatever you chose, it is vital to understand how critical it is to take the proper hunting boots with you into the woods.