Published on: Jul 1, 2019 – Latest Update: Jul 3, 2019
The Anti-Gun claims citizen gun ownership do not reduce crime. Instead it incites crime, kill our school children and is the mother of all evils.
There are many evidence debunking these Anti-Gun claims.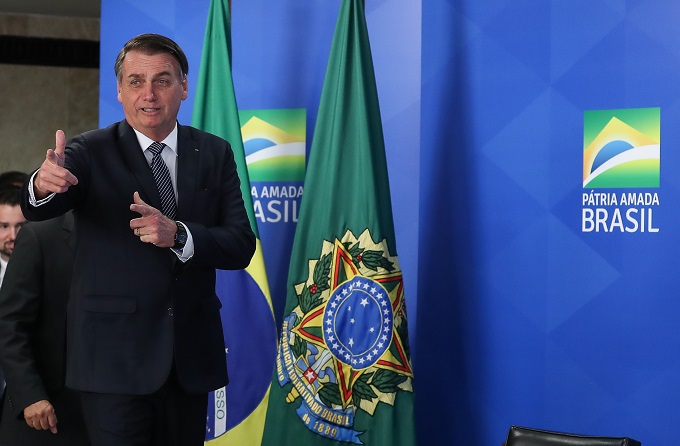 And recently, there's another decisive evidence of Brazil utilizing citizen gun ownership to specifically combat violent crime. This unique experiment started on Jan 15, 2019 and is showing significant positive results.
Why Care About Brazil?
There are plenty of crime and gun ownership data here in the US. But this Brazil case provides a unique perspective, which are:
High homicide rate

– Brazil is one of the worst countries in terms of violent crime rate and homicide rate.

180° shift in gun policies

– Loosening of gun policy is directly aimed at improving public safety.
High Homicide Rate
According to World Bank, Brazil ranked 12th for countries with the highest intentional homicide rate at 30 per 100,000 in 2016. Also, due to its large population of 212 million (June 2019), Brazil ranked 1st in absolute number of homicide, amounting to 57,395 cases in 2016.
To compare, the US had 5 homicides per 100,000. Even Mexico had only 25 per 100,000 homicides in 2017.
Want a good scope for plinking? See Best .22 Scope and Best Rimfire Scope.
What causes high homicide rate?
Photo taken in downtown Sao Paulo region of the "land of crack".

Organized crime

and

rival drug gang battles

run rampant in Brazil. There's an open war between Brazil's two main drug trafficking organizations, the First Capital Command (PCC) and the Red Command in 2017.

These drug gangs have very high influence in Brazil. Because according to a 2012 survey by Brazil's ATF equivalent, Brazil is the world's leading consumer of crack and accounts for 20 percent of the world's market for the drug.

Some Brazilian police commanders are partners with these organized crime.

Poor economy

is another thing gone wrong in Brazil. Prior to 2008, Brazil was viewed as a potential powerhouse and was part of the BRICS (Brazil, Russia, India, China and South Africa) nations.

However after 2008, Brazil's economy looks bleak.
A two year recession in 2015 and 2016 had its real GDP contracted by approximately 7%.
Economy grew at a meagre 1.1% in 2017 and 2018.
Unemployment rate is as high as 12.7% in 2019.
Debt to GDP is too high due to overspending by leftist government in 2013 trying to finance its pension system. In March 2019, debt to GDP is at 77.1% and is expected to grow to the size of its entire economy in 2023 if nothing is done.
When the economy turned sour, part of the population switched to criminal work in order to feed themselves, causing the continuation of the vicious cycle.
Looking for an affordable red dot? See our Sig Romeo 5 Review.
Gun control

, since 1940, has made the purchase of guns and ammunition for law-abiding citizen a strenuous task. Most people who own guns in Brazil are either criminals, gang members, police or wealthy individuals.
Since low-medium income Brazilian cannot afford a gun, they need to rely on the police who sometimes are in cahoots with organized crime. It can be said that when guns are outlawed, only outlaws have guns.
The severe and long-lasting high violent crime rate suggest structural, deep-rooted problems in Brazil. It'd be interesting to see how effective would gun ownership be in reducing crime.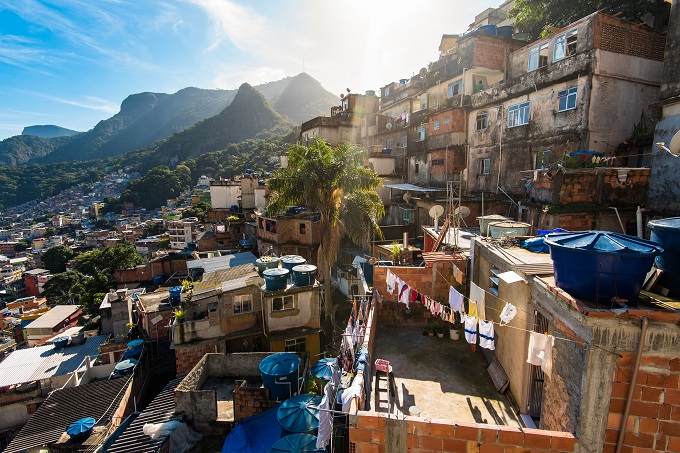 Get the best scout scope, see Best Scout Scope.
180° shift in gun policies
Since 1940, Brazil gun policies used to be highly restrictive.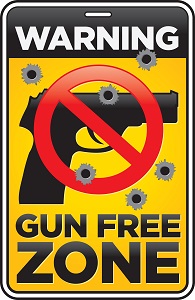 A Brazilian who had owned a gun needed to wait for a year, answered a thicket of questionnaires, provided his reasons to own guns, paid hefty fees, passed a criminal background check, passed a psychological evaluation, passed a written exam and a shooting test, and answered a house call by three firearms inspectors to obtain a .380 caliber pistol.
Furthermore, right to carry is limited as it was illegal to carry a gun outside a residence. Right to carry was granted only to certain groups, such as police. Firearm registration is also mandatory. Minimum age restriction to buy a gun is 25.
Imported firearms were also banned if there was a similar locally-made weapon.
On the other hand, criminals can easily obtain guns through black markets and carry with impunity.
Get the best scope for your 270, see Best Scope for 270.
New President promises to improve gun rights
The new president, Jair Bolsonaro, got elected by vowing to crack down on crime. His ideas are to make gun ownership easier and empower security forces to use harsher tactics against criminals.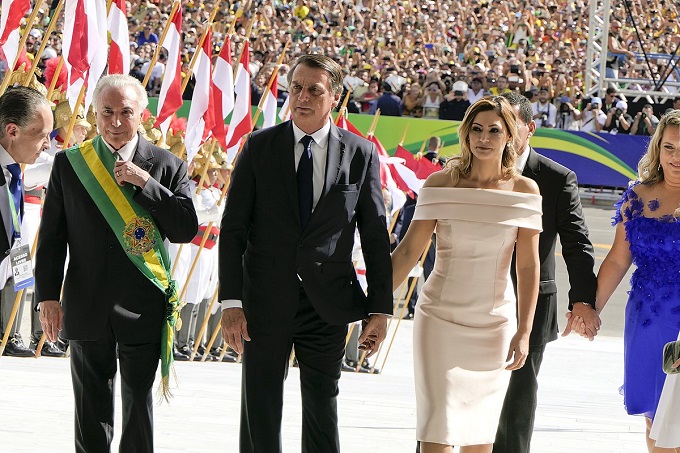 Jan 15 2019

: Brazil's president signed a decree waiving the requirement for an interview with a federal police officer to demonstrate the need for a firearm at home. It also increases gun licences' validity from 5 years to 10. Furthermore Brazilians are now allowed to keep up to four guns in their homes or places of business

However, if there are children or anyone with mental deficiency living in the home, citizens applying to possess weapons need to declare they have a safe.

May 8 2019

: The new executive order raised the limit on ammunition purchases from 50 to 5,000 cartridges for permitted guns, and 1,000 cartridges per year for restricted weapons.

The procedure to transfer the ownership of a firearm is simplified. Imported firearms restrictions are reduced, giving Brazilian better access to firearms both local and abroad due to increased competition among manufacturers. Hunters, collectors and sports shooters are now allowed to transport ammunition in their firearms, which had earlier been prohibited.
And according to interviews, he still has other ambitious plans including the right to carry guns on the streets, even though that requires the support of Congress to change the law.
Looking for a scope to put on your AK? See Best AK47 Red Dot.
Praises/Critics on Brazil's New Gun Policies
Many voice their support/concerns over Jair Bolsonaro's gun policies. Here are some examples
Praises
"

Mission accomplished, now it's not just bandits who can have weapons in Brazil,

" tweeted businessman Luciano Hang.

Promessa cumprida. Agora não é só bandido que pode ter arma no Brasil. pic.twitter.com/AEs1t2zq9M

— Luciano Hang (@luciano_hang) January 15, 2019

"

I prefer to have a good citizen armed than an armed bum,

" said Sgt Anderson Valentim, a Rio police officer.
"

… kudos to Bolsonaro for doing the right thing on guns.

" wrote Daniel J. Mitchell, a Washington-based economist.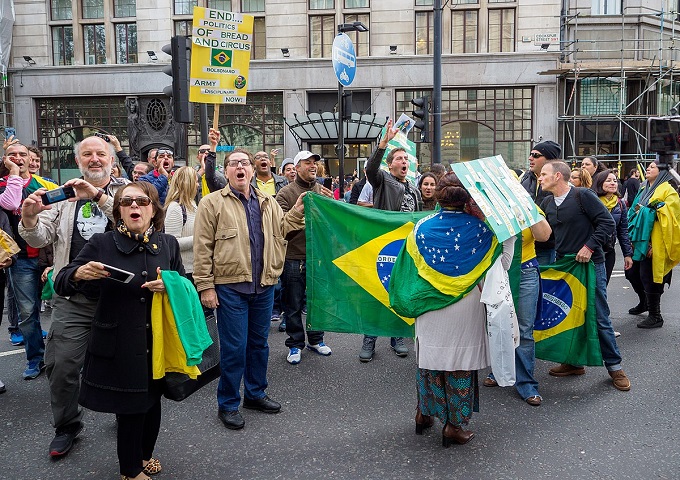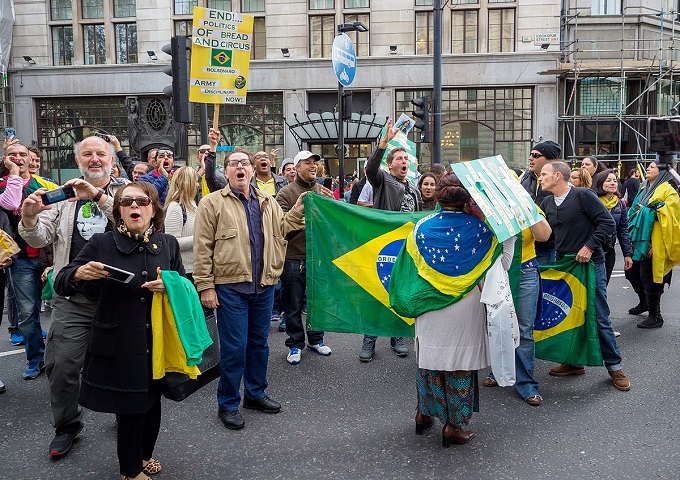 Find the best scope for your airgun here.
Critics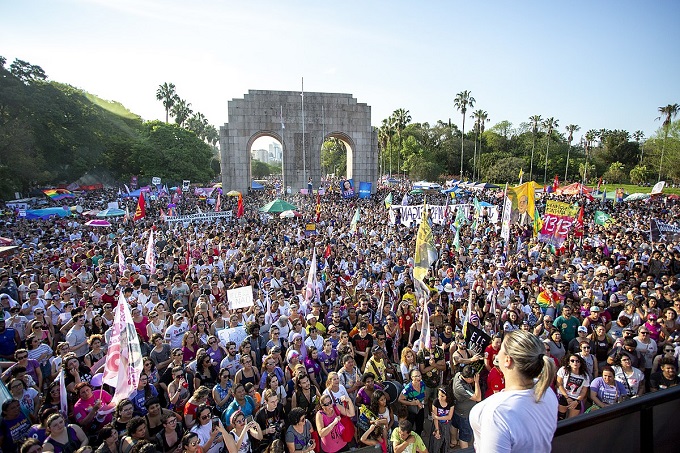 In the end, none of these opinions matter. The vote has been cast. Brazilian wants easier access to gun ownership. Next section we explore the results so far of these gun policies.
Looking for a scope for your 300 Win Mag? See Best Scope for 300 Win Mag.
Results on Brazil Violent Crime Data (Jan – April 2019) and Gun Ownership
Data regarding all violent crime in Brazil has been compiled by Monitor Violence, a partnership of the G1 with the Nucleus of Studies of Violence of USP and the Brazilian Forum of Public Security.
Total Violent Crime (TVC) and Monthly Index per 100,000 (MIP1)
2019
2018
Change (%)
TVC
MIP1
TVC
MIP1
TVC
MIP1
Jan
3,904
1.86
5,081
2.44
-23.16
-23.77
Feb
3,216
1.53
4,405
2.11
-26.99
-27.49
Mar
3,618
1.72
4,661
2.24
-22.38
-23.21
Apr
3,636
1.73
4,541
2.18
-19.93
-20.64
May
3,521
1.68
4,327
2.1

0

-18.63
-20
Jun
4,349
2.1

0

Jul
4,117
2

.00

Aug
3,936
1.89
Sep
4,107
2

.00

Oct
4,232
2

.00

Nov
3,879
1.9

0

Dec
3,954
1.9

0

Total
51,589
24.74
*MIP1 2018 total number differs slightly from monthly data due to difference in calculation method. See source for more information.
Data per month for years earlier than 2018 are not available. Only full year data are provided.
2017 : Total Violent Crime = 59,128 ; Yearly Index per 100,000 = 28.5
2016 : Total Violent Crime = 57,842 ; Yearly Index per 100,000 = 28.1
2015 : Total Violent Crime = 55,492 ; Yearly Index per 100,000 = 27.1
Comparing changes between available months of 2019 and 2018 shows an average decrease of Total Violent Crime and Monthly Index at 22.25% and 23.04% respectively.
Since 2018 was already a low-crime year compared to 2015-2017, Jan – April 2019 violent crime number indicates that people are better off with the means to defend themselves. Brazil new gun policy is a step in the right direction.
Other than the loosening of gun restrictions, law enforcement taking harsher measures could also contributed to the lowering of violent crime.
Suppose violent crime reduction trend continue for the whole 2019, estimated violent crime in 2019 would be 51,589 x (1 – 0.2312) = 39,662

*2019 total violent crime estimate assumes 23.12% crime reduction for the whole year.
Get yourself the best 1-6x scope. See Best 1-6x Scope.
Brazil gun ownership (Jan 1 2019 – Mar 31 2019)
Next, let's explore Brazilian private gun ownership data. Unfortunately the exact statistics is not available at the moment. We can rely on Taurus SA, a Brazilian gun manufacturer, quarterly report data (Jan 1 2019 – Mar 31 2019) instead.
TAURUS ARMAS S.A. – Quarterly Volume of Domestic Sales in Thousands Units (Jan 1 2019 – Mar 31 2019)

Sales volume in the first quarter of 2019 is 25,000 units, which is 13.6% higher than in 2018 of the same period.
Looking for a scope for your AR-15? See Best AR15 Scope.
Improved Gun Rights are Economic Boons to Brazil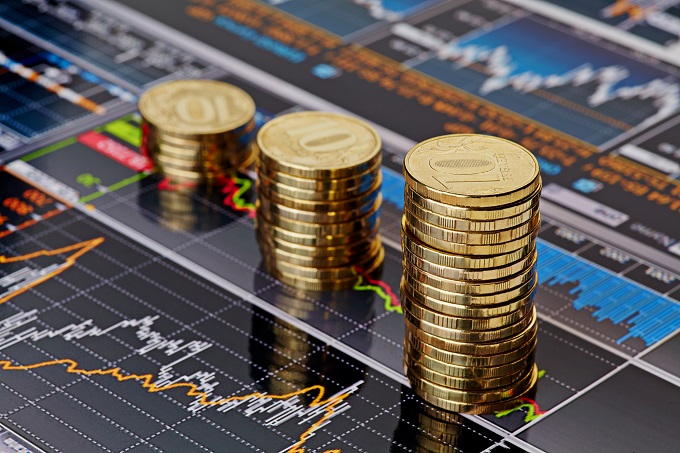 A good policy is not just effective, yet it must also be efficient. In other words, it's not just the reduction of violent crime, but also the cost incurred to reduce crime.
Perhaps Brazil government can achieve the same amount of violent crime reduction by investing trillions of dollars into recruiting new cops, paying them super high wages and giving them the most modern equipment.
However, by giving Brazilian the right to bear arms, Brazil government paid almost nothing. It might even receive more tax from higher firearm demands.
Finding a scope for your 300 Blackout? See Best Scope for 300 Blackout.
Conclusion
Brazil is another solid example of where guns save lives. Violent crime was significantly reduced (23%) during the first 4 months of 2019 by empowering people the means to defend themselves.
From an economic perspective, the loosening of gun restrictions cost the Brazil government almost nothing, yet achieved spectacular results.
Perhaps the reduction in crime is obvious. When people have the means to defend themselves, they will do so.