If you're a gun owner, you probably remember the ammo shortage and how hard it was to buy a box of .22LR during Obama's term. Obama's restrictive gun policy was a major boost to the firearms industry.
Now, 10 years later, some people are saying that the opposite is true during the Trump administration. They are arguing that there is a "Trump slump", or a significant decrease in gun sales since President Trump took office.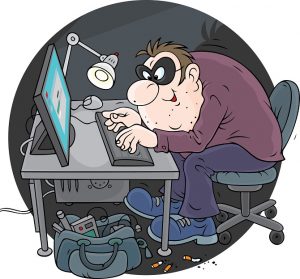 But especially with firearms news, you really need to make sure that it's accurate because there are so many fake news from different groups with various motives, and the "Trump slump" is no exception.
What we know as "The Trump Slump"
President Obama's period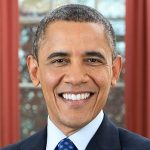 There's a long-standing belief that gun control is a major boost to the firearms industry, as people want to "stock up" on ammo and guns for fear that they might lose or had more difficulties obtaining them in the future.
During 2008-2010, Americans faced serious ammo shortages, and the culprit is believed to be the election of President Obama, who is no friend to the 2nd Amendment. Many gun owners were convinced that Obama would try to ban gun sales completely, and thus decided to stockpile as much as they could. The shortage started to get better at the early 2010.
Later on 14 December 2012, the re-election of Barrack Obama, combined with Sandy Hook Elementary School Shooting renewed the gun owners hectic rush to to get more gun supplies. Sales of firearms hit an all-time high in December 2012, with the FBI reporting 2.8 million NICS background checks that month. Various gun owners in Florida remarked to their daily newspaper that they had never seen any shortage like the one in 2012 before.
Gun Sales Under President Trump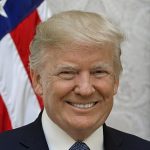 But it seems like the election of Donald Trump, a strong supporter of the 2nd Amendment, has changed all that. Since President Trump got elected, people feel less need for stockpiling.
And the firearms industry, big and small brands alike, seems to suffer more from a pro-guns administration than an anti-gun ones.
Companies Impacted by the Trump Slump
Remington Arms (oldest U.S. gunmaker) – filed a Chapter 11 Bankruptcy in March 2018 to offload $700 million of its $950 million in debt to restructure the company.
American Outdoor Brands Corporation (Smith & Wesson) – 2017 Sales down by 33%. 2017 Net profit down by

84%

!
Sturm Ruger & Company Inc – 2017 Sales down by 21%. 2017 Net profit down by 40%.
Vista Outdoor Inc – 2017 Sales down by 9%.

Net Loss

in 2017 is $60 million.
Source : Morningstar.com
Many firearm companies, including Vista Outdoor, anticipated for the election of Hillary Clinton and stocked up a lot of ammo & guns to prepare for the demand. When that did not happen, they're stuck with excess inventories and red ink numbers on their income statement.
Looking for a scope for your AR-15? See Best AR15 Scope.
But is it TRUE?
The National Shooting Sports Foundation (NSSF) report for 2017 seems to say otherwise about the putative Trump slump. According to the report, we see a rise in jobs, wages, economic impact, and business taxes from firearm industries in 2017.
In 2017, the ammunition and firearms industry contributed an all time high of $51.4 billion to the U.S. economy. No Obama year has ever reached this record, even though 2016 is pretty close at $51.3 billion. Here's the breakdown of economic impact from NSSF :
The number of jobs in the firearms industry also grew. In 2016, the firearms industry employed 301,000 people while in 2017, it employed 310,000. That's a 3 percent increase in the year that the slump was supposed to have begun!
But only with numbers of economic impact and jobs, there is still some doubt left. What if the firearms industry hire too much people and produce too much goods without being able to sell? You know, because they wrongly anticipated demand again.
Take the NICS background check number as a proxy. You'll see that 2016 is the highest year, but 2017 is the second highest. Furthermore at the time of this writing (Jan-Aug 2018 data), 2018 sets out to be a better year than 2017.  Here is the data from the FBI :

Thus, it appears that the Trump slump might not be a crash at all, but instead it could be an upturn. So maybe it's not the Trump slump, but the Trump bump!
If you're interested in shooting long range but don't have a long range scope, see Best Long Range Scope and Long Range Scope on a Budget.
Now it's time to decipher why numbers don't match
I'll attempt to explain the disparity between the hyped theory of the Trump slump and the reality of economic and job growth in the firearms industry from 2016 to present.
A caveat : This is totally just my guess. There's no expert opinion backing. Plus, I'm not a highly educated man, so it's unlikely that I'll make an educated guess.
1. Russian Troll Theory
It's already clear that the Russians have used trolls and bots to influence the American people on various issues including politics, racism, food safety. But could they be doing it with guns? The evidence suggests yes.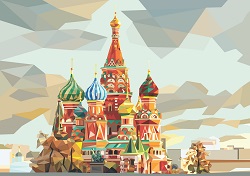 After the Parkland school shooting in February 2018, two Berkeley students who are tracking political propaganda bots, discovered a massive uptick in Russian-linked Twitter accounts about gun control.
Bret Schafer, a research analyst for the Alliance for Securing Democracy, said the same thing happened after the 2017 shootings in Las Vegas and Texas. He doesn't think that the Russians care one way or another about gun control. Schafer believes that the Russian's goal is to sow discord among the American people, in which they seem to be succeeding.
2. Anti-gun groups want to paint an image that gun control is good for the Firearms Industry
Another way to answer this question is to ask "Who gets the benefits from doing this thing?"
If the gun industry wrongly believes that they could make lots of profit by voting for anti-guns politicians, wouldn't the anti-guns be overjoyed?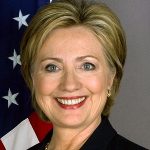 Imagine how much easier it would be to influence gun retailers and manufacturers by saying "Man, let's vote for Hillary next time. I know you don't like her, but it's better than going bankrupt, right?"
3. New competitors and tougher markets
The drop in profit for big-name U.S. companies are real (verified by their quarterly & annual reports), but somehow the overall firearm industry number is up. That means the sale could be generated from smaller or foreign companies that the media haven't focused upon.
Here's the number of firearms imported comparing between 2017 and 2015.
Countries
2017
2015
% Change
Austria
1,202,149
926,534
+ 29.75%
Brazil
760,017
602,449
+ 26.15%
Germany
394,449
256,122
+ 54.01%
Turkey
341,753
301,588
+ 13.32%
.

.

.

Total
4,492,256
3,930,211
+ 13.32%
As a point of reference, United States manufactured about 11.5 million firearms in 2016 and 9.4 million firearms in 2015.
Another possible explanation is a shift in demand to smaller brands that the media haven't covered.
Looking for a great hunting scope? See Best Hunting Scope and Best .308 Scope.
Conclusion
I hope we can conclude that there are some conflicting numbers between the Trump slump and the reports from both the NSSF (National Shooting Sports Foundation) and the FBI NICS background check data.
As to the why, I don't really have proof but Russian trolls, Anti-gun groups manipulation and rising competition in the firearm industry are my best guesses.
If you happen to have better explanations, feel free to tell me. I very much would like to hear your thoughts!
Want a good scope for plinking? See Best .22 Scope and Best Rimfire Scope.