The ability to spot game is one of the most important factor for a successful hunt. Fact is, you can't shoot what you can't see. A pair of hunting binoculars will serve you a great deal in this aspect. Binoculars provide a much more natural viewing experience and wider field of view compared to other type of optics such as spotting scopes and monoculars.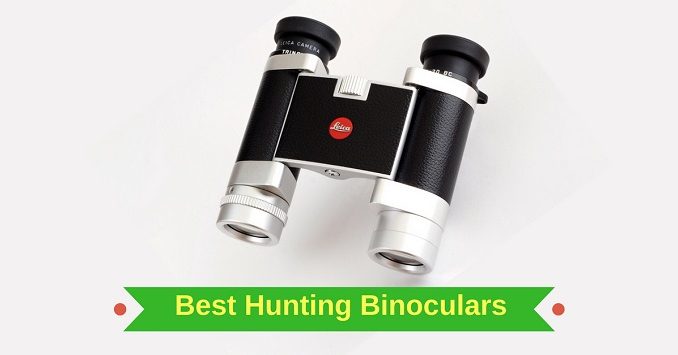 I'm sure you already know this, but binoculars also improve safety as they help you comply with the "don't aim your barrel at something you don't want destroyed" rule.
There are many binoculars out there in the market, some good and some don't. There are times when I'm delighted with great binoculars, and some that's a downright disappointment. Fortunately, I've compiled my best hunting binoculars list so that you don't have to make the same mistakes I did in the past.
To summarize, here's my list of the best hunting binoculars.
Before diving into the details of each, let's discuss what makes a good pair of hunting binocular.
---
What makes good hunting binoculars?
Magnification Power
In the market there are binoculars for bird watching, sports watching, astronomy and stuffs. We don't care about those, and one of the easiest way to filter them out is by magnification power. First you need to know how much magnification power you need.
Your hunting terrain and game will define this.
Big game in dense woods

: 6x-8x

Medium to big game in hills, not dense woods

: 8x-10x

Small game, varmints not far from you

: 10x-12x

Small game, varmints at longer range

: 12x-16x or higher
Note that higher magnification comes with lower clarity, lower field of view (FOV), lower light transmission and higher price. So make sure you don't get too much magnification for your task.
Another mention is that fixed magnification binoculars are cheaper and more rugged. While variable magnification is more versatile, costly and less durable. For normal users, fixed magnification is enough.
Tips : Magnification power is the number in front of "x".
8×42 = 8x magnification
12×50 = 12x magnification
8-10×42 = 8x-10x magnification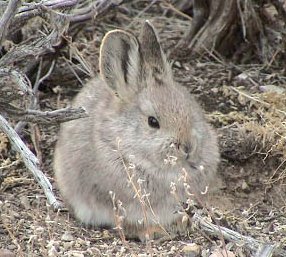 Objective Lens Diameter
Objective lens is the glass near your objective or farthest from you. It's diameter defines how much light can pass through your binoculars. Everything equal, a larger objective lens will have better light transmission and bigger exit pupil diameter. The downside is heavier weight, bigger size and higher price tag.
8×42 = 42mm objective lens diameter
12×50 = 50mm objective lens diameter
8-10×42 = 42mm objective lens diameter
Standard binoculars have 42mm objective lens diameter. Smaller ones can go down to 20-32mm, while bigger ones can exceed 50mm.
Factors affected by Objective Lens size :
Tips : Objective Lens Diameter in millimeters is the number after "x".
Light transmission – Hardly, anything is ever truly equal. Glass quality and lens coating play more major role in this aspect.
Exit pupil diameter – Exit Pupil Size = Obj. Lens Diameter / Magnification Power
Too small exit pupil size leads to small sight picture through the lens. For an extreme case, imagine looking through a straw. Too large exit pupil size, meaning larger than your eye pupil by a wide margin, wasted some light as it doesn't enter your eye.
Other – From magnification and objective lens size, you can come up with Relative Brightness Index (squared Exit Pupil) and Twilight Factor (square root of Exit Pupil).
If you focus on low light hunting, where games are most active, pick an optic with larger objective lens. Also note that too large objective lens (above 50mm) is a trick manufacturers often use to hide cheap glass.
Glass and Lens Coating
Every quality binoculars need good glass and lens coating. It is the major factors for your image quality.
Glass – Most common material for binoculars glass are "borosilicate (BK-7) glass" or "barium crown (BAK-4) glass". BAK-4 glass is of higher quality and will provide brighter and sharper image.
Also look for ED glass (Extra Low Dispersion Glass) and HD glass (High Density Glass) if you can afford it.
Lens Coating – This helps reduce glare from the sun and improves durability by providing waterproof and scratch resistance coatings.
Here are some normally quoted jargons for lens coating.
Coated: A single layer on at least one lens surface
Fully Coated: A single layer on all air to glass surfaces
Multicoated: Multiple layers on at least one lens surface
Fully Multi Coated: Multiple layers on all air to glass surfaces
That said, don't be fooled by these lens coating jargons as they don't mean much when determining quality. High quality "coated lens" can beat low quality "Fully Multi Coated lens". Quantity doesn't beat quality for lens coating.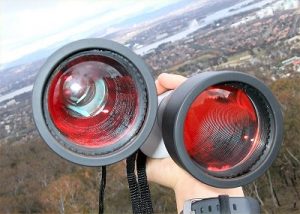 Field of View (FOV)
Field of view is defined by how much width (in feet or meters) you can see at 1,000 yards. Larger FOV makes spotting game much easier.
The construction of the optic define how much FOV a pair of binoculars can have. Magnification also plays a part as higher power lowers FOV.
Eye Relief and Eyebox
Eye relief = Space between your eyes and the optic for optimal sight image
For people who wear glasses, you want at least 11mm eye relief to compensate for your glasses. Higher eye relief of 18mm is also a good choice depending on your preference.
For people who don't wear glasses, it's a non-issue.
Interpupillary Distance
Since everyone's facial structure is different, some people has eyes more wide apart than others. Ideal binoculars must be able to fit your eyes, so you may want to look at how wide adjustment the binoculars can go.
Note that on average, male has 64mm interpupillary distance while female has 61.7mm interpupillary distance.
Binocular Focus
Binoculars often have diopter adjustment for each barrel to adjust specifically for each eye. (Because your left and right eye are unlikely to be identical.) And then a central focus ring to adjust for different distance once both eyes are comfortable.
Some binoculars have auto-focus feature, which is generally good as you don't have to re-focus all the time. But is slightly a negative in dense woods settings when you want to focus at varying depths in short amount of time.
That said, make sure to pick binoculars which are easy to focus.
Prism Type
There are 2 types of prism in today's market.
Porro Prism

– Better depth perception, easier adjustment but is heavier and clunkier. Notice that objective lens and the eyepiece will not align on a straight line in Porro Prism design.

Roof Prism

– Lighter, slimmer, less depth perception, more expensive – Objective lens and the eyepiece will align on a straight line in Roof Prism design.
If you value compact binoculars, go with Roof prism. If you think you can carry more pick Porro Prism design.
Size and Weight
Depending on your hunting style, if you hunt a lot in a treestand, or from a vehicle or don't hike a lot, pick standard to large binoculars for better light transmission.
If you hike a lot or hunt in thick woods, pick a lighter one as extra weight is a big no in these situations. To compensate for smaller objective lens, get high quality glass and lens coating and you'll do fine in low light situations.
Durability
The ability to withstand harsh field environment such as extreme temperature, water submersion and a healthy amount of force is a good thing for binoculars. Make sure you get strong material with rubberized body for your binocular. And it should be nitrogen purged and sealed effectively to prevent fogging and water leakage.
In addition, reliable manufacturer's warranty goes a long way to ensure usability of the optic. This aspect also helps maintain reasonable price when you decide to sell it in second hand market.
Other features
Tripod mounting – When you're using magnification of 10x or above, you begin to see your own heartbeat and hand vibrations. This problem is exacerbated on a long hunting trip with lots of hike.
Night Vision – As the name implies, night vision binoculars coupled with Infrared Illuminator makes hog hunting at night much easier.
---
Binoculars Recommendations
1. Vortex Optics Crossfire Roof Prism Binoculars
This is a budget option for hunting binoculars. It's a roof prism design where you can choose 8×42, 10×42, 10×50, 12×50. As discussed earlier, if you hunt big game 8×42 is the way to go. If you hunt medium to big game in more open terrain, 10×42 would do the trick. For varmint and small game, go for 12×50.
If you have only used cheap binoculars, this is a huge step up. Image during the day is clear and crisp. However during dawn and dusk when games are most active the crossfire can't compare to higher end scopes.
The crossfire is deemed not too heavy but is not very light either. Here are its weight in ounces.
8×42 : 23.5 oz
10×42 : 23.3 oz
12×50 : 30.3 oz
Eye relief is 15-17mm which is enough if you wear glasses. The twist-up eyecups are easy to adjust and are comfortable to use. Furthermore, the binoculars feature 56-76mm interpupillary distance, which means it is suitable for people with eyes further apart.
Crossfire binocular has rubberized body and is fogproof and waterproof to a degree. Plus Vortex offers a reliable and transferable Lifetime Warranty.
| Pros | Cons |
| --- | --- |
| ✓ Acceptable image quality | ✗ Not great in low light |
| ✓ Good with glasses | |
| ✓ Generous interpupillary distance | |
| ✓ Reliable and transferable Lifetime Warranty | |
Price : $$
2. Nikon 7576 MONARCH 5
A higher end binoculars from Nikon, the Monarch 5 features ED glass for better light transmission and sharper image. All lenses and prisms are dielectric coated. With the ED glass and lenses coating you get spectacular clarity and is very good for hunting during low light. Furthermore, there is little to none chromatic aberrations even when you look at adjacent whites and blacks.
The Nikon Monarch 5 is available in :
8×42

(20.8 oz) : hunting big game in dense woods

10×42

(21.6 oz) : hunting medium to big game in general environment

12×42

(21.6 oz) : Varmint and small game hunting
Even though it has moderate objective lens, the Nikon Monarch 5 is considered rather light and is good for long days of hike. Its roof prism design also contributed to compactness and lightness.
Turn-and-Slide rubber eyecups and the central focus knob are easy to use. Eye relief of 15.1- 19.5mm is generous and is glasses user friendly.
One thing to complain is its lens caps, which are designed to be a bit loose. For bird or sports watching, it's fine. But not for hunting as you will travel a lot and will eventually lose your lens cap. Consider finding a more fitted lens caps or some adhesive tape to fix this. That said, it doesn't affect the glass effectiveness and is not a dealbreaker.
Durability is good as the Monarch 5 is waterproof, fogproof and shockproof. Plus it's well construct and comes with Nikon's Lifetime Warranty.
| Pros | Cons |
| --- | --- |
| ✓ ED glass, Dielectric coatings, very clear image quality | ✗ Loose len caps design |
| ✓ Good in low light | |
| ✓ Work great with glasses | |
| ✓ Durable with Lifetime Warranty | |
Price : $$$$
3. Steiner Military/Marine 8×30 Binocular
The Steiner Optics has supplied military binoculars for the U.S. Army and 40 other nations. They are known for high quality optics.
This German made Porro Prism design has only 8×30 model and is suitable for medium to big game hunting only. Glass and lens coating is superb and provide high quality image throughout the day. Even though it has only 30mm objective lens, glass and lens coating quality made up for that shortcomings. Low light capability is very good and will allow more than 30 minutes extra hunting time during dawn and dusk.
Auto-focus is also a welcoming feature, as you only need to adjust the optic to fit your eyesight once, and that's it. No more adjusting and everything is in focus from 20 yards to infinity. This makes one hand handling very easy to do. That said, in very dense woods where there are layers and layers of trees and plants, you might prefer one with manual focus.
Compact and lightweight, this Steiner weighs only 17.7 ounce and can be carrying around easily. It's eye relief is also suitable for people wearing glasses.
This civilian version binocular however, is nowhere near as rugged as their military counterpart. A drop to the ground could knock it out of alignment. That said, it's waterproof and fogproof. If you take good care of it, there should be no problem. Additionally Steiner offers reliable and transferable Lifetime Warranty for this binoculars.
| Pros | Cons |
| --- | --- |
| ✓ Compact and lightweight | ✗ Not great in dense woods hunting |
| ✓ Good image quality | ✗ Not military durable as advertised |
| ✓ Good in low light | |
| ✓ Auto-Focus feature | |
| ✓ Reliable and transferable Warranty | |
Price :$$$
4. Bushnell Legend L-Series Binoculars
The Bushnell Legend L-Series has 2 models for you to choose.
8×42 (23.5 oz) : Big game hunting in dense woods
10×42 (23.5 oz) : Medium to big game hunting in general
This roof prism binoculars offer ED glass at this price range (cheaper than Nikon and Steiner mentioned above at the time of this writing), which is a very good deal in my opinion. Image quality is clear, bright and good in low light. Chromatic aberrations are almost none.
Eye focus is easy to use. Eye relief of 18-19mm is more than enough for people with glasses. The center focus and diopter focus works well. The twist-up eyecups are good for this purpose, however they tend to come off way to easily. This is a common problem and Bushnell's warranty wouldn't fix it. You need to reglue it yourself.
Another complain is that the interpupillary distance for this binoculars is rather small. So people with farther eyes apart rather skip this scope. Furthermore, the objective lens caps are also rather loose.
The optic is durable, waterproof, fogproof and shockproof. And it comes with a Lifetime Warranty.
| Pros | Cons |
| --- | --- |
| ✓ ED glass, very clear image quality | ✗ Eye cups come off easily |
| ✓ Good in low light | ✗ Small interpupillary distance, Not for people with eyes wide apart |
| ✓ Value for money | ✗ Lens covers come off easily |
| ✓ Durable with Lifetime Warranty | |
Price : $$
---
Conclusion
The Bushnell Legend L-Series Binoculars(8×42, 10×42) offer the the best combination of quality and affordability. If your eyes are not wide apart (standard for male : 64mm, female : 61.7mm), this Bushnell should be the best hunting binoculars for you. At this price point, ED glass is hard to come by. Furthermore, its cons like eye cups and lens covers are relatively easy to fix. And it performs very well in low light condition where games are most active.
That said, if you intend to hunt varmints or small game, the Nikon Monarch 5 offers a more magnification for this task and is a better choice.