Trail camera is a useful tool to scout and plan out your hunting trip. There are 2 ideas on how to do this. First is to pepper the area with low price trail cameras to gain highest coverage. Alternative is to rotate smaller sets of higher quality cameras for better detection and details.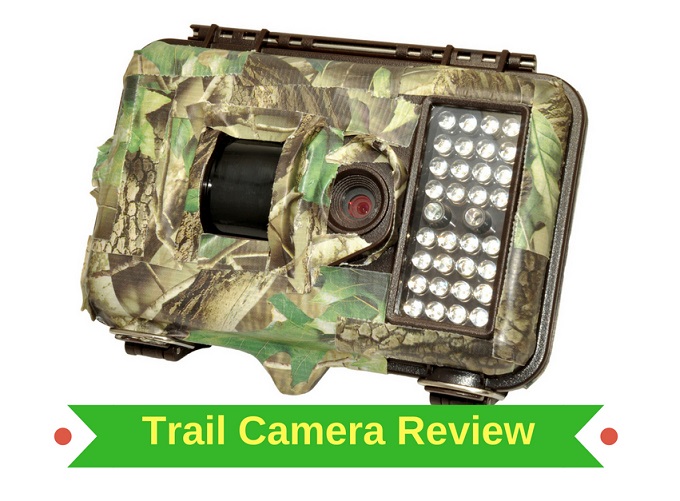 Whether you're trying to get lower price or higher price cameras, you would have to do some research as there are quite a number of models in the market. In this article, I reviewed trail cameras that I like and well suited for hunting.
To summarize, here's my list of the reviewed trail cameras.
Before we dig into details, let's first discuss what makes a good trail camera.
---
What makes a good trail camera ?
Image Quality
High image quality/resolution is certainly desirable as it allows you to get better details like how many points a buck has. However, better image quality is not always higher Megapixel as some sellers would like you to believe.
Just like your smartphones, a low resolution image will result in pixelated pictures. Higher pixels allow you to zoom in and still see finer details of the image. However, if you don't zoom in, bloated megapixel is useful only to a degree.
Furthermore, many digital cameras use pixel interpolation, a computer program to guess and increase pixel numbers. With this a 2 megapixel can easily transform to 8 megapixel. Not that this isn't a good thing, but you have to also judge the pixel guessing ability of a camera.
Larger Megapixel also makes file size bigger and fill out your SD card faster.
On the other hand, video resolution is rather a useful number as today's resolution does not yet exceed screen resolution by a wide margin.
The algorithm to determine each pixel value also plays a vital role in image quality.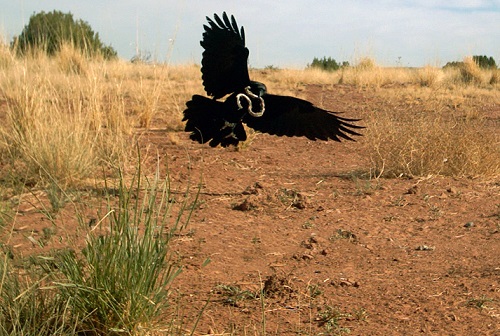 Detection
You want your trail camera to trigger when a game is nearby, not when a leaf or grass is moving with the wind. This can be accomplished by using both motion and heat sensors to check whether game is in range. Note that some cameras only have either a motion sensor or a heat sensor.
Additionally, a trail camera with large detection zone is favorable. Detection zone is defined by detection angle (width) and detection range (distance).
Trigger Speed and Recovery Time
Trigger Speed – Once the trail camera detects game, it must quickly take a photo/video before that particular game walk away. This is important when you're not sure which direction the game will come from.
For example, If the game is walking towards the trail camera, there'll be plenty of time and slow trigger speed is acceptable in this situation. Whereas if it walks past the camera in left to right motion, fast trigger speed will allow for full picture of the game.
Recovery time – This is how fast a camera readies itself for further shots. Too slow recovery time means you'll have less pictures for each encounters and might lose some critical information, like where did it go?
Too fast recovery time means you'll get tons of pictures very similar to each other and they will fill your SD card real quick.
Flash Type
If you want to use your trail camera during the night, flash or some type of illumination is necessary. For hunting purpose, too bright flash is not acceptable as it will spook game. There are 3 types of flash in the market.
White flash – This type of flash, even though gives colored pictures, is not acceptable as it will spook game and ruin all your hard work.
Low glow, Red glow – A dim red glow will still be visible when looking straight at the camera. However, this is acceptable for hunting purpose. Note that you'll get only black and white image during night time.
No glow – This one has no visible flash and is ideal for trail cameras. That said, they're higher priced and gives only black and white image.
**Any camera with visible flash will also be easier to spot by thieves and the like. Don't forget to lock your cameras.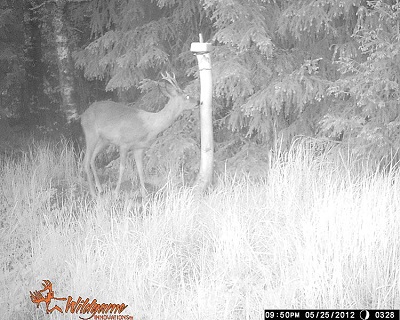 User Interface and Programming
First of all, the camera should be easy to use. Controls should be simple. If there're complex functions, a manual should be provided.
An option to put in date, time, moon phase and temperature is a plus. Also consider if these functions are useful to you :
Time-lapse – Take pictures at designated intervals, such as every 5 minutes. This helps eliminate trigger errors but takes a lot of storage space. You also have to sort through it afterwards.
Burst mode – When detection trigger goes off, the camera takes 5-9 consecutive pictures. This reduces the risk of blurred pictures and gives better information of what's happening in the area similar to a video.
Wireless upload – The trail camera automatically uploads photo via it's wireless network, so you know what's going without having to go and retrieve the SD card.
Another mention is that, trail camera with a user screen to show where your camera is aiming is a huge plus. This makes setting up easier.
Battery
So you're going to leave the camera for weeks, if not months, in the wilderness. Obviously, there's no reliable power source outside and you can only rely on your batteries. Picking a camera with long battery life will save you time and money. Note that factors such as frequency of taking a photo/video, flash and temperature also plays a role in battery life.
How easy it is to change batteries in the field is another thing to consider. Generally, I'd prefer not having to move the positioned cameras to renew their batteries. Some model allow you to pull the battery tray out, replace then just put it back. On some other model, you need to take the camera out, unscrew the back, replace batteries and then set the camera up again. On the latter case, you might create some noise and spook your game.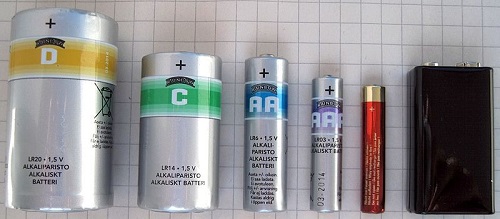 Durability and Warranty
Since the trail camera is going to stay outside for months and years to come, it must be able to withstand extreme weather such as rain or snow. Other than weather, you must be able to lock it, as there are many thieves looking for free trail cameras.
Another point to mention is that, for lower tier cheaper products, they tend to have lots of quality control problems. You can get a functioning one, and be very happy for its low price. Or be frustrated by the non-working or soon to be broken type of products. Make sure you also try to get retailer's warranty like Amazon Prime. At least you're sure you can get a refund.
In addition, reliable manufacturer's warranty is definitely a plus. Many brands claim 1 year warranty, but not all companies stand behind their words. Some just make it really hard to contact them or ask for additional repair fees.
---
Trail Camera Reviews
1. Browning Strike Force HD Pro Trail Camera
This 18 Megapixel Browning Strike Force HD Pro is a reliable high quality choice. Image quality is clear with good colors during the day. Night pictures are also good as you can identify game, but they're in black and white. In video mode, it also capture sounds.
It uses only a motion sensor which is sensitive, as you can capture many game. However, you also capture unwanted stuffs like moving twigs and grass. Make sure that you place it in a spot where there is no branch or obstacle constantly moving.
The Browning HD Pro employs low glow flashlight, which generally don't spook game, but is still visible if looking in the direction of the camera. So beware of thieves stealing off this camera. Talking about thieves, this Browning has no option to lock it closed. You'd need a strongbox for this one also.
User interface is easy to use. There are options for Time-lapse and burst mode which you can adjust to your liking. Plus, there is a small screen view so that you know where your camera is aiming. Date, time, moon phase and camera ID are also stamped on each picture.
The trail camera takes 6 AA batteries to operate. Battery life is good and can be expected to exceed a month. Reliably, it can also withstand rain, snow and freezing temperature. SD card slot is at the bottom of the unit, which to me is not as easy to use as on the side.
That said, the product is made in China. Quality control is a problem with this camera. And precaution like Amazon Prime is recommended as you may need to get a refund from defect products. Manufacturer's warranty is 1 year and is considered reliable.
| Pros | Cons |
| --- | --- |
| ✓ High quality image day and night | ✗ Motion sensor only |
| ✓ Easy to use interface | ✗ Flash visible |
| ✓ Durable and reliable in extreme weather | ✗ Cannot lock by itself |
| ✓ Reputable 1 year warranty | ✗ Quality control problem |
| | ✗ Not low price |
Price : $$$
2. Victure Trail Camera 1080P 12MP Wildlife Camera Motion Activated Night Vision
This is a budget trail camera from Victure. It's 12 Megapixel has good image quality during the day. During the night, image quality is just decent. But you can still make out what kind of wildlife it is. It can also record video and sound.
The motion sensor seems to work well. But the trigger speed is a tad slow and you may not get a full picture of the game at close range.
This trail camera uses no-glow type of flash, so you can rest assured that it will not spook game. It is also suitable for home surveillance.
The setup was easy to make. However, the instruction is hard to read.
There's a viewing screen so you know where the camera is aiming. Viewing stored image in SD card from this screen is possible. Time, date and temperature stamps are provided. You can also use time-lapse mode with this trail camera. Burst mode is fixed as you always take 3 consecutive shots with this camera. Photo + video feature , where it takes both when the trigger goes off, is also available.
The camera takes 8 AA batteries to function. It can also use AC adapter for external power source, but that's pretty useless for game scouting cameras. Battery life is acceptable.
The camera is weather durable and can be locked with a padlock. Warranty is also 1 year and seems to be quite reliable with acceptable customer service.
| Pros | Cons |
| --- | --- |
| ✓ Good image quality during daytime | ✗ Not great image quality during night time |
| ✓ Low price | ✗ Not very fast trigger |
| ✓ No glow flash | |
| ✓ Can be locked with a padlock | |
| ✓ OK 1 Year warranty | |
Price : $
3. Day 6 Plotwatcher Game Surveillance System
This Day 6 Plotwatcher is a unique trail camera as it has no motion nor heat detector whatsoever. Furthermore, it has no night flash capability. It is instead designed to pattern game movements with time-lapse, dawn to dusk only trail camera. Since most people can't hunt during the night anyway, this Day 6 plotwatcher is acceptable.
You decide on the interval for each shots and the on-off time. For example, you can set 5 seconds interval from 5:00 am to 6:00 pm. The Day 6 Plotwatcher has exceptional battery life. Even with 5 seconds interval, 2-3 months of battery life can be expected. Note that your SD card capacity might not be enough for this and the camera will delete the oldest files and resume recording.
With this time-lapse tactics, you normally get much more information compared to most motion trigger game cameras. As long as you have the time and patience to watch through tons of footage. My solution is to use motion detection software from your PC to cut down unimportant parts.
Note that with this camera, you'll get a video file where the camera stitch many frames together. When using a computer, you can stop the video then export a single picture as a JPEG file. Admittedly, it's an added task, and no one likes that.
Unfortunately, due to the amount of picture it took, its megapixel resolution is inferior to other trail cameras mentioned. At over 50 feet, things get a lot harder to identify.
Durability is OK. And this trail camera offers 1 year warranty. However the customer service is hard to reach. Plus, there's also quality control problems.
| Pros | Cons |
| --- | --- |
| ✓ Built for time-lapse | ✗ Not great image quality |
| ✓ Excellent battery life | ✗ No detection trigger |
| ✓ Good for patterning game | ✗ No night vision capability |
| | ✗ Not great customer service |
| | ✗ Quality control problem |
Price : $$$$
4. APEMAN Trail Camera 12MP 1080P HD Updated IR LEDs Night Version
This Apeman is another budget option. It's 12 megapixel image quality is good both day and night. It can also record video with audio sounds.
The motion detectors this one employ are sensitive and has around 60 feet detection range. It is sensitive enough that you'll see empty images of rustling leaves and twigs. So, make sure that nothing obstruct the view of this trail camera. Unfortunately, trigger speed is a bit slow and could result in just parts of the game picture.
Flash is a red glow and is visible when taking a picture. That said, it's not overly bright to spook game.
User interface is easy to use. There is a LED screen to see your saved images in SD card. However, the instruction manual is horribly written. It is a one size fits all kind of manual and includes specific parts that has nothing to do with this particular model. Furthermore, it's language is rather confusing.
There are lapse-time and burst mode options for you to pick. Time, date and temperature stamps are also available. Plus, you can remove them if you don't want these information.
Battery life is decent and runs on 8 AA batteries.
It can withstand rain and freezing temperature. But can use some improvements on overall durability. As with all products at this price point, quality control is a problem with this product. Even though this product has 1 year warranty with ok customer service, I suggest using using Amazon Prime, just in case.
| Pros | Cons |
| --- | --- |
| ✓ Good day time and night time image | ✗ Trigger speed not fast |
| ✓ Sensitive motion detectors | ✗ Bad instruction manual |
| ✓ Flash should not spook game | ✗ Not very durable |
| ✓ Weather proof | |
| ✓ 1 year warranty | |
Price : $$
---
Conclusion
The Browning Strike Force HD Pro Trail Camera is the best choice in my opinion. It has best image quality both day and night. Its detection trigger is good enough that you'll capture most games passing through. Useless images of shifting leaves and twigs are not a problem as long as you use bigger enough storage. Lastly, it is the durable, reliable at affordable price.
However, if you prefer lapse-time option, Day 6 Plotwatcher is the way to go.