Compared to Vortex Sparc AR, the StrikeFire 2's glass and dots crispness are slightly worse than Vortex Sparc AR. Another main differences are dot size/color and overall weight, 4 MOA red/green for StrikeFire 2 and 2 MOA red dot for the Sparc AR. Vortex Sparc AR weighs less and is less bulky. Note that Vortex Sparc AR is designed for AR platform height and could be too high for many rifles that you want to use low height. And the Sparc AR is slightly more expensive than the StrikeFire 2 at the time of this writing.
Sig Romeo 5, on the other hand, offers slightly worse glass coating but has better battery life and durability at a cheaper price. That said, the Romeo 5 is a 2 MOA red dot. To sum up, if you want the 4 MOA dot, go with the StrikeFire II. If you're ok with 2 MOA dot, you can save money by getting Sig Romeo 5 or spend $10-$20 more for Vortex Sparc AR.
Vortex StrikeFire 2 is an affordable red dot sight under $200 which, even though not a SHTF red dot where you depend your family and your life on, but could serve you well on range guns or hunting guns where stakes aren't as high and budget is more of a focus.
But is the StrikeFire 2 the best deal in its class or is there a better red dot? Worry not, I'll tell you all there is to know about this optics so you can make informed decision whether the StrikeFire 2 is the right optic for you.
Due to recent improvements in optics manufacturing technology, firearms optics have become easier and cheaper to produce. Many overseas factories are learning the know-how of making quality optics at reasonable price. It's very likely that prices for these optics will continue to drop while qualities and capabilities will continue to rise. Such a great time to be gun owners!
Furthermore, optics sold in the US has pretty much the best warranties available. You can see many big brand names offering fully transferable lifetime warranty which even "death won't do us part". Very few other industries offer this type of coverage on their products.
PROS and CONS of Vortex StrikeFire 2
Pros
Affordable
Can choose between red/green dot
Auto turn-off after 12 hours
Superb lifetime warranty from Vortex
Cons
No auto-on feature
Green dot can be washed out for very bright environment.
Limited battery life
Rather heavy and bulky
Not super durable
Mount included not high quality
The StrikeFire 2 gives you the much needed upgraded from the StrikeFire 1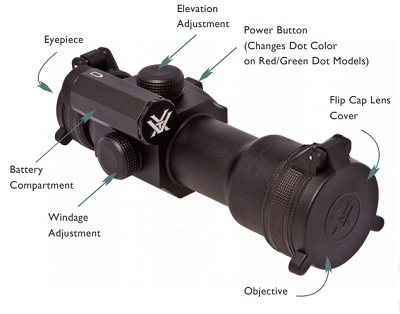 Vortex StrikeFire 2 addresses the most annoying issue of the StrikeFire 1, it's poor control placements. With the older model, it's just too easy to accidentally turn on the red dot and waste batteries. Putting the red dot down on the wrong side in a moving car, or sliding the optic in/out of your gun case can result in unintentional powering on of the StrikeFire 1. This issue is no longer present with the StrikeFire 2 as the controls are moved from the left hand side to the rear.
Furthermore, the StrikeFire 1 also has dimmer green dot which could easily washed out during bright days. The Vortex team also solved this problem with the StrikeFire 2.
With those issues solved, the StrikeFire 2 has proceeded on to become one of the bestseller Vortex red dot with overwhelming positive reviews.
My recommendation? Get this Vortex StrikeFire 2 if you don't intend to depend your life on it and want affordable, bigger dot (4 MOA) with unparalleled Vortex lifetime Warranty.
Best for : Shooters who value affordability and relatively bigger dot (4 MOA)
| | |
| --- | --- |
| Dot & Glass | 4/5 |
| Ease of Use | 4/5 |
| Size and Weight | 4/5 |
| Durability | 4.2/5 |
| Value | 4.3/5 |
The Whole Story of Vortex StrikeFire 2
Since no optics nor products exists in isolation. And words such as "crisp" and "great" dot don't really mean much when you have no benchmarks. I'll be comparing Vortex StrikeFire 2 with other red dot sights in similar price range, so you know what's the best option for your money.
Read on to find out why Vortex StrikeFire 2, even though impressive, isn't a perfect red dot sight.
Meet the Benchmarks
Vortex StrikeFire 2 costs about $180 (at the time of this writing). And I'll be comparing it with :
Vortex Sparc AR – 2 MOA, $200 (at the time of this writing)
Sig Sauer Romeo 5 – 2 MOA, $130 (at the time of this writing)
These are 2 popular options in the market with similar price point and should give you a realistic feel of how good Vortex StrikeFire 2 really is.
Glass and dot crispness : Strikefire 2 worse than Sparc AR but better than Sig Romeo 5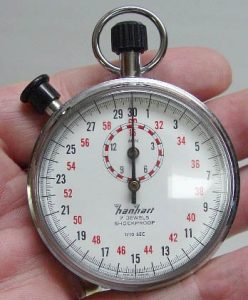 Before getting to the comparison part, let's familiarize ourselves with Vortex StrikeFire 2 first. Vortex StrikeFire 2 has 30mm objective lens. The 4 MOA dot has 10 brightness settings, 2 of which are night vision compatible.
The bigger MOA is better for faster target acquisition at short range, the point and shoot style, while the smaller dot is better for longer range shots.
With the StrikeFire II, you have 2 options between :
Bright Red dot : Only red color, but the dot will not washout even on very bright sunny days and environment.
Red/Green dot : You can switch between red and green, but the dot won't be as bright as the "Bright Red dot" option. Note that washout is minimal and won't be an issue in most circumstances.
Some of you might have heard that the StrikeFire 1 has issue with too dim green dot in bright environment. This is mostly fixed with the StrikeFire 2 and you can clearly see the green dot in most outdoor environment. That said, it'd be wise to get the "Bright Red dot" option if you're worried or intend to use the StrikeFire 2 mostly in bright outdoor environment
Next, to determine Vortex StrikeFire 2's performance, I lined it up alongside Sig Romeo 5 and the  Vortex Sparc AR.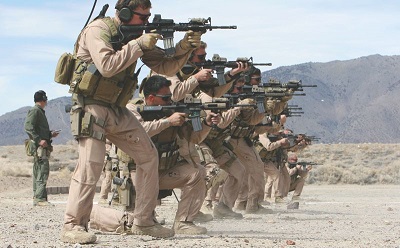 Comparing head to head, I found that the Vortex Sparc AR has slightly clearer glass with less tint and crisper dot for my eyes. Other key differences are dot size (4 MOA vs 2 MOA) and color (red/green vs red only).
On the other hand, the Sig Romeo 5 performs slightly worse as its glass has darker blue tint which tends to darken your view while the StrikeFire 2 offers a clearer glass. When looking in the direction of the sun, I also saw slightly less glare with the StrikeFire 2. Note that Vortex StrikeFire 2 has a bigger dot of 4 MOA and bigger objective lens of 30mm.
All 3 red dot sights here have 10 brightness settings with 2 night vision compatible brightness settings.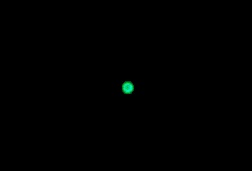 The StrikeFire 2's 4 MOA dot is obviously good for fast target acquisition but is less ideal for longer range shots. And personally I don't mind the red/green dot, but some people claim that green helps them acquire target faster in certain environments (such as foliage or dark background).
6,000 – 7,000 hours CR2 battery life
First of all, I need to say that the StrikeFire 2 isn't an ideal red dot for Home Defense situation as it lacks the required reliability and durability. If you have enough money, you should always go for Aimpoint, EOTech or Trijicon brands. The Aimpoint PRO is a "rather affordable" red dot for serious Home Defense optics.
With that out of the way, we can say that super reliable batteries, "always on" function or motion-activated feature aren't as important for a range gun or a hunting gun.
But we still want low battery consumption, easy to acquire batteries and easy to operate optics right?
Summary of Batteries for each Mentioned Optics
Vortex StrikeFire 2
Sig Romeo 5
Vortex Sparc AR
Battery type
CR2
CR2032
AAA
Battery Life
6,000 hours (red/green)

7,000 hours (bright red dot)

50,000 hours
5,000 hours
Auto-On Feature
–
Motion Activated
–
Auto-Off Feature
Automatic shut off after 12 hours
Automatic shut off in 2 minutes when idle
Automatic shut off after 12 hours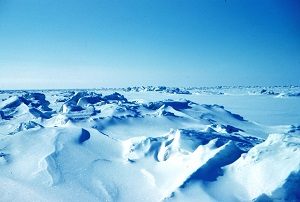 The AAA battery is the easiest to find and is one of the biggest selling point of the Vortex Sparc AR.
Sig Romeo 5's battery life number by manufacturer probably overblown. 20,000 hours is a a more likely number, but it still lasts longer than the StrikeFire 2 and the FastFire 3.
Auto-On and Off feature are nice to have, but not critical for non home-defense guns.
Also note that the accidental powering on issue of the StrikeFire 1 is fixed as powering up/down function is included into the rear brightness control with the StrikeFire 2 design.
Cantilever Mount Included with the StrikeFire 2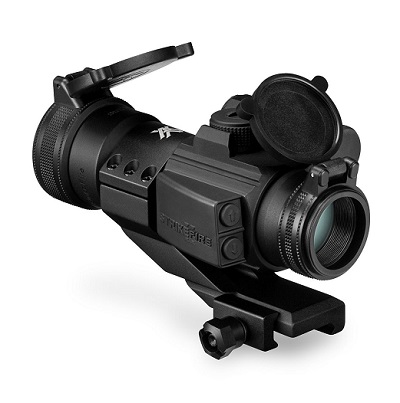 Vortex StrikeFire 2 currently comes with cantilever ring mount, which allows more space on your rail for more gears, such as a magnifier.
Unfortunately it's not that durable. If you are going to use this optics on high-recoil rifle, get higher quality mount and don't forget to add that into your estimated cost before buying.
Note that this is not meant to bash Vortex, vendors or anyone because you normally don't expect super high quality mounts when purchasing budget optics.
Parallax error is minimal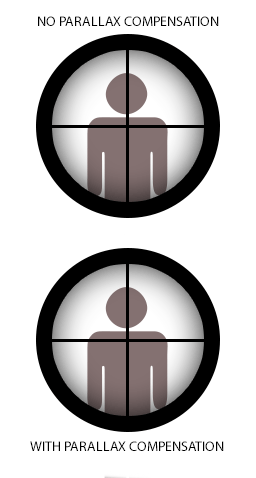 Reflex sights are known for their ability to mitigate parallax errors, making it ideal for shots with of angle or very fast draw and target acquisition.
The StrikeFire 2's parallax error is larger than high quality models such as the Aimpoint Pro. But for the price, it's a fine optic where you can fire relatively accurate without a perfect cheek weld.
But if you're serious about parallax error, a holographic sight will do you good as it uses different underlying technology than reflex sights and give less parallax error.
Slightly heavy and bulky
Some people find Vortex StrikeFire 2 as a little bit too heavy and bulky. If you're concerned about weight, you may have to consider other options.
| | Vortex StrikeFire 2 | Sig Romeo 5 | Vortex Sparc AR |
| --- | --- | --- | --- |
| Weight (oz) | 7.2 | 4.8 | 7.5 |
| Length (Inch) | 5.6 | 2.47 | 2.9 |
| Objective lens (mm) | 30 | 25 | 22 |
Important note : Vortex Sparc AR is designed specifically for AR platform. Due to this fact, the Sparc AR height could prevent you to mount it very low on some rifles such as the CZ Scorpion EVO.
Moderate durability, Superb warranty
Vortex StrikeFire 2 is durable enough for non home-defense or occupational applications. Again, if you're into serious use, consider getting a higher end red dot.
I personally have a great run with Vortex StrikeFire 2 and have no durability issues with the red dot. That said, I've heard quite a number of scenarios where the StrikeFire 2 failed, maybe partly because a lot of people own Vortex StrikeFire 2.
And due to the Shotgun torture test done on Sig Romeo 5 by Alabama Arsenal led me to believe that Sig Romeo 5 is more durable than the StrikeFire 2.
But the Vortex Lifetime warranty helps mitigate this issue, as most competitors offer much less warranty especially on the "electronics". Let's make a comparison of warranties between each mentioned brands.
Vortex StrikeFire 2 : Lifetime warranty including the electronics
Vortex Sparc AR : Lifetime warranty including the electronics
Sig Romeo 5 : 5-year warranty on electronics and a lifetime warranty on the rest of the sight.
Aimpoint PRO : 2 years for professional or competition use and 10 years for personal use from the date of purchase.
Apart from the StrikeFire 2, only Vortex Sparc AR has unlimited Lifetime warranty among our mentioned optics list.
Admittedly, the best warranties are the ones that you *don't* ever have to use them. But at least you get a peace of mind that your optics will be taken care of for years to come.
My Verdict of Vortex StrikeFire 2

Vortex StrikeFire 2 is a budget red dot with acceptable quality. This StrikeFire 2 is much better compared to its older version, the StrikeFire 1. If you want the 4 MOA dot, go with the StrikeFire II. If you're ok with 2 MOA dot, you can save money by getting the better battery efficiency Sig Romeo 5 or spend $10-$20 more for AAA battery, and better glass of Vortex Sparc AR.
| Pros | Cons |
| --- | --- |
| ✓ Affordable | ✗ No auto-on feature |
| ✓ Can choose between red/green dot | ✗ Green dot can be washed out for very bright environment. |
| ✓ Auto turn-off after 12 hours | ✗ Limited battery life |
| ✓ Superb lifetime warranty from Vortex | ✗ Rather heavy and bulky |
| | ✗ Not super durable |
| | ✗ Mount included not high quality |
Alternative options
1. Vortex Sparc AR
AAA battery
Slightly more expensive
Better glass and lens coating
Height meant for AR platform and could not be mounted very low
Vortex Lifetime Warranty
2. Sig Sauer Romeo 5
Darker glass
Cheaper
Smaller dot
Lighter and more compact
Longer battery life
5 Years warranty on electronics