.30-30 cartridge is very effective for deer and black bear hunting. Most commercial loads have their effective range under 200 yards. The fact that its recoil is roughly two third compared to .308 Winchester of the same load make this cartridge is highly popular among dense wood hunters.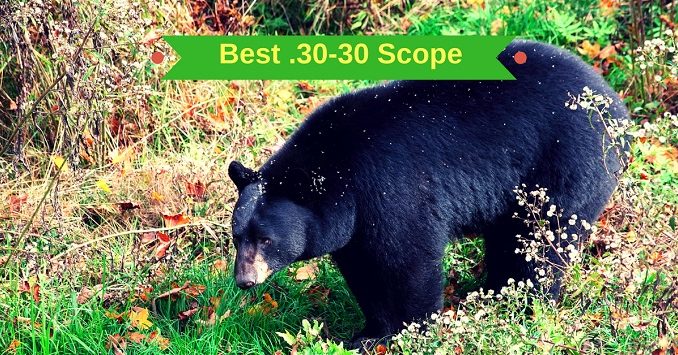 For people who don't have much time, here's my list of the best .30-30 scope.
Before diving into each scope, let's discuss what makes a good .30-30 Scope.
---
What makes a good .30-30 scope ?
Magnification Power
Since the effective range for the .30-30 is 200 yards. And the cartridge is mostly used in dense wood hunting. A scope with low magnification with wide field of view is favored in this condition. It allows you to be aware of surroundings, whether there is any game around. This could mean the difference between a trophy or an empty hand.
For me, a scope with magnification range of 2-7x is more than enough. 1-6x is also a great choice. Even a red dot is viable.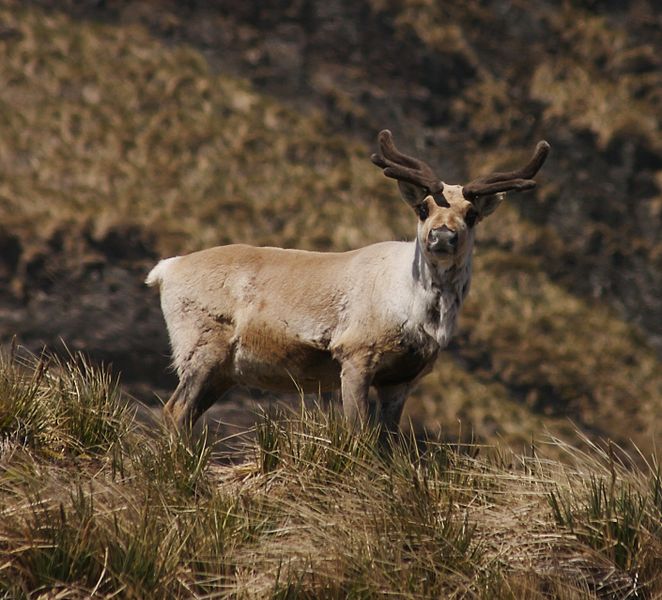 Objective Lens Diameter
Bigger objective lens improves light transmission of any scope. This is a function between objective lens diameter and magnification power. It is define by
Light transmission (Exit Pupil Diameter) = Objective lens diameter / Magnification power
With low power magnification, there's really no need for a 40mm objective. A 33mm should be enough.
Glass and Lens Coating
Every quality scope needs good glass and lens coating. It's the main contributor to image quality. Lens coating also enhanced durability of a scope by adding waterproofing and scratch resistance attributes.
Eye Relief and Eyebox
Eye relief is the distance between the scope and your aiming eye for optimal sight picture. Standard rifle scope has 3" – 4" eye relief. Cartridge with higher recoil needs a larger eye relief scope. In our case, .30-30 isn't a high recoil rounds. Thus eye relief is not much of an issue and smaller eye relief of 2.5" – 3.5" should still work fine.
Eyebox is the amount of wiggle room the optics allow for your eye placement. Generous eyebox scopes allow faster target acquisition because you don't have to be very exact on your head and eye placement. Thus larger eyebox scope is better in this case.
Tube Size
Standard scope tube size is either 1 Inch or 30mm tube. There are bigger tubes such as 34 and 35mm but those are overkill and rathere expensive.
Larger tube has the advantage of added durability and larger range of turrets internal adjustments. The downside is that it's more expensive and heavier than smaller tubes.
Reticle
There are 3 main groups of reticle pattern
Simple

– Duplex, NikoPlex, V-Plex, Dot, etc.

Mil-Dot, MOA

– Crosshairs

BDC

– Bullet Drop Compensation calibrated to particular rounds
For this purpose, simple reticle would do the job, since 200 yards is close enough that elevation and windage adjustments are not needed. Simple reticle is uncluttered, fast for target acquisition and is often the cheapest.

Turrets
Hunting turrets need to have caps and be low profile enough to prevent accidental adjustments.
Other features such as finger adjustable, zero resettable, zero stops are less valued as turrets for .30-30 scopes are more of a set and forget type of turrets.
Durability
First of all, an ideal scope must be rugged enough to hold zero after thousands of rounds. Then after minor bumps and thumps along the road, the scope should still hold zero. It also is required to withstand harsh environments in field conditions such as extreme temperature, vibration and water submersion. No one wants a failed scope in middle of the hunt.
On top of that, a reliable manufacturer's warranty goes a long way to ensure usability of a scope. Transferable warranty also helps maintain reasonable price when selling the scope in second hand market.
---
Scope Recommendations
1. Leupold VX-2 2-7x33mm Riflescope, Duplex Reticle
Leupold is an established name in American scope business for a very long time. They are a 5 generations family business which has supplied many quality products to the U.S. military.
This VX-2 2-7×33 has more than enough magnification for dense wood hunting. Image quality is crisp and clear with no blurry edges on all power level. Field of view is wide and the optics also provided extra 15-30 minutes during low light period where game are most active.
Suitable for hunting, this scope weighs only 9.9 oz, Making long hike a much more memorable experience.
Eye relief and eyebox are generous. Reticle pattern is a simple Duplex with no holdovers whatsoever. These attributes make target acquisition faster and is a good thing overall.
The turrets are finger adjustable and precise enough for general hunting purpose. However it's not made for long range.
The scope is solid, holds zero even with high recoil ammunition and is weather tolerant. No fogging and waterproof. Plus the scope is backed by Leupold Lifetime Warranty. In my opinion, Leupold VX-2 is a no frill hunting scope that does its job very well.
| Pros | Cons |
| --- | --- |
| ✓ Clear and crisp image quality with nice low light capabilities | ✗ Not for long range shooting |
| ✓ Durable, weather resistant and reliable Lifetime Warranty | ✗ Not a low price scope |
| ✓ Forgiving eye relief and eyebox | |
| ✓ Lightweight (9.9 oz) | |
| ✓ Made in USA | |
Price : $$$
2. Vortex Optics Crossfire II 2-7×32

The Vortex Crossfire II is a more budget choice for 2-7x scopes.

Glass quality and lens coating is not as good as the Leupold VX-2. On 6x-7x magnification, it is noticeably less clear and more blurry. Low light image is not that great either. That said, image quality is usable on lower zoom. Eyebox is rather small as the sweet spot for optimal image is hard to find.

The turrets are finger adjustable and zero resettable. For the reticle, you an the option to choose between a BDC or a V-Plex reticle. BDC is more for longer range while the V-Plex gives an uncluttered view.

The good thing about the scope is its wide field of view and its ability to hold zero. This optic is made in China and is backed by Vortex Lifetime warranty, which is very reliable.
| Pros | Cons |
| --- | --- |
| ✓ Can handle high recoil rounds | ✗ Not good in low light |
| ✓ budget scope | ✗ 6x-7x edges not clear and gets more blurry |
| ✓ Clear on lower magnification | ✗ narrow eye box on high magnification |
| ✓ Nice FOV | ✗ Made in china |
| ✓ Reliable warranty | |
Price : $$
3. Redfield Revolution 2-7x33mm 4-Plex
This scope is a step up from the Vortex Optics Crossfire II mentioned earlier. Its image quality is good on all magnification. And it also have wide FOV. Having said that, its glass is not as good as the Leupold VX-2's.
Light transmission is very well done and you can see a good deal in low light conditions. Magnification of 2-7x is appropriate for .30-30 cartridge. This Redfield Revolution features a simple reticle. Coupled with clear sight picture, fast target acquisition can be done with this scope.
Eye relief is comfortable. And there's no issue with the eyebox. An easy to use scope.
The scope is light (11.1 ounce) but durable and will hold zero on recoil of .30-30 cartridge. It's also waterproof, fogproof and shockproof that you can use it in the field with a peace of mind. This Redfield is offered along with reliable Lifetime Warranty.
Some people complain about its short mounting length. But this should be a non-issue as long as appropriate rings and mounts are used.
| Pros | Cons |
| --- | --- |
| ✓ Decent glass and lens coating | ✗ Image quality not as good as higher priced scopes |
| ✓ Decent low light vision | ✗ Low light capability not as good as higher priced scopes |
| ✓ Lightweight | |
| ✓ Easy to use | |
| ✓ Durable with reliable Lifetime Warranty | |
Price : $$
4. TRUGLO TRU-BRITE 30 Series 1-6 X 24mm Dual-Color
This TRUGLO TRU-BRITE is a budget option for 1-6x scopes. A special feature for 1-6x scopes is that at 1x, they can be used with both eyes open. This makes target acquisition speed and field of view vastly better than other magnification scopes.
However, this optics is not a true 1x because you can see some fisheye effect. That said, you can use it with both eyes open no problem. Overall image quality is ok up to 4x. Beyond that, image is less clear and has very small eyebox.
This scope has very fancy reticle features that aren't very useful for our purpose. Reticle illumination comes in 2 color, red and green. Illumination doesn't fare very well in bright sunlight but you can turn it off and still see the black reticle.
Both the elevation and windage turrets are precise and repeatable, which is a pleasant surprise for optics at this price point. This makes zeroing the scope easier.
Rugged and holds zero well, the scope is built on 30mm tube and is nitrogen filled. It is weather resistant to a point and should work for years to come. However it's rather heavy at 19.26 ounce. TRUGLO offers limited lifetime warranty, which is good. But there are reports that you're responsible for shipping costs.
| Pros | Cons |
| --- | --- |
| ✓ Not true 1x but works fine for both eyes shooting | ✗ Rather heavy (19.26oz) |
| ✓ Very quick target acquisition | ✗ Image quality beyond 4X is not very good |
| ✓ Wide FOV | ✗ Small sweet spot for magnification over 4x |
| ✓ Durable, waterproof, fogproof and shockproof + hang on to zero | |
| ✓ Limited lifetime warranty, (Need to pay for shipping cost in some cases.) | |
Price : $$
5.Bushnell Trophy TRS-25 Red Dot Sight
This is a red dot sight instead of a magnification rifle scope. Red dot sight is a glass with no magnification. It has illuminated dot as a point of aim. The good thing about red dot sight is that you can use it with both eyes open. This allows for very fast target acquisition and unlimited field of view. Of course its downside is that it provides no magnification whatsoever.
But for big game hunting in dense woods, provided that you have good eyesight, no magnification is necessary for a vital zone shot.
For this Bushnell Trophy TRS-25, glass quality is ok but you cannot use it under direct sunlight as the red dot is not bright enough. The optics is light (3.7 ounce) and compact (2.4 Inch length). Reticle size is a bit big at 3 MOAs but is usable.
The Bushnell Trophy TRS-25 can handle .30-30 recoil and holds zero well. The red dot is durable for its price and comes with Lifetime Limited Warranty which which protects you from defects for the lifetime of the original owner.
| Pros | Cons |
| --- | --- |
| ✓ Low price | ✗ Reticle should be brighter, especially sunny days |
| ✓ Ok image | ✗ Not very durable |
| ✓ Lightweight and compact | ✗ 3 MOAs reticle, a bit too big |
| ✓ 11 Intensity settings | ✗ Made in China |
| ✓ Waterproof and Fogproof | |
| ✓ Lifetime Limited Warranty | |
Price : $
---
Conclusion
In my opinion, the best .30-30 scope is the Leupold VX-2 2-7x33mm rifle scope. This is because the scope provides the best image quality and has good low light capabilities. Which means you can hunt longer during dawn and dusk where the chance to spot game is highest. It's also lightweight which is essential when your hunt includes a lot of hike. Plus, it's easy to use due to generous eye relief and eyebox.
Granted it is not a cheap scope, but it is not that expensive either. If one consider its reliability and quality, the Leupold VX-2 should be one of the best deal around for big game hunting scopes.
2 Comments
I am not really excellent with English but I find this very easygoing to translate.

Hi Morton Massena,

Glad you like it. Hope you also find it useful!
---
About us
Hi there. We are a group of shooting/hunting enthusiasts. Our goal is to make shooting/hunting popular again by making things easier for beginners.
If you have any questions, comments and/or suggestions, please contact us here.