To discuss long range shooting in a well-informed manner, we must first define "long range". How far away is considered long range? To some, targets beyond 300 yards might be called long range. 500, 800 and 1,000 yards can also be used as criteria for long range.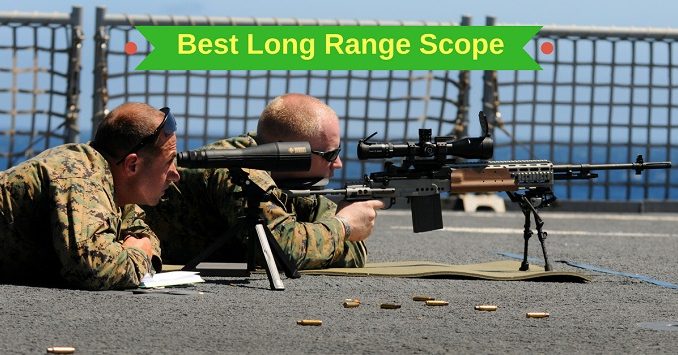 Another definition is that long range shooting happens when one needs to consider factors other than gravity to make an accurate shot. These factors include wind, temperature, air pressure, coriolis, elevation, etc.. For the purpose of this article, I'll use 1,000 yards as a criteria for long range shooting.
Shooting accurately at 1,000 yards is an amazing feat to begin with. All the factors mentioned above must be thoroughly considered to achieve the desired outcome. And, of course, a right tool is necessary to execute it. Apart from the rifle and the ammo, scope is another make or break factor.
To summarize, here's my list of the best long range scope.
Before diving into the details of each scope, let's discuss what makes a good long range scope.
---
What makes a good long range scope ?
Magnification Power
How much magnification is enough to make a 1,000 yard shot? To answer, one needs to know the target size. For a human torso size, which is considered medium to large, a clear 10x glass would do the job. For smaller size target, 16x or 24x is more appropriate.
Here are the downside associate with high power scopes that one should know.
Image tends to get less clear and blurry
Less light transmission (define by exit pupil)
Less field of view
Higher costs
A caveat for people who wants to buy cheap scopes with high magnification : Don't.
Marketing people know that high magnification number looks enticing on paper. However, without decent glass quality, those high magnification becomes useless. One could crank up to 20x and see only blurry, unusable image.
One cost saving suggestion is that, fixed power scopes allow you to get a high quality optic at affordable price. The tradeoff is versatility. But if you're tight on budget, it should be considered.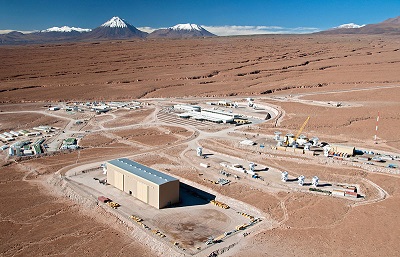 Objective Lens Diameter
For long range scopes, large objective lens is preferred. This is due to the fact that the higher magnification goes, the smaller the Exit Pupil becomes. Fortunately, this effect can be offset by getting larger objective lens. Note that Exit Pupil needs to be large enough for shooter to get full sight picture when looking through the scope.
That said, bigger objective lens is heavier and more costly.
Glass and Lens Coating
Glass and lens coating quality are what define a scope. This is exacerbate by the fact that we're talking about high magnification scopes. Look for ED (Extra Low Dispersion Glass) and Fully Multi Coated lenses if you can afford it. These features minimize abnormal colors, improve image quality and make your scope more durable (Waterproof and Scratch-proof).
High quality glass and coatings often come with higher price tag. But for a 1,000 yard scope, this can't be ignored.
Tube Size
Larger tube has the advantage of added durability and larger range of turrets internal adjustments. The downside is that it's more expensive and heavier than smaller tubes.
At 1,000 yard range, one might need to adjust the elevation and windage a lot. So, for this particular case, larger tube scopes are favored. Larger tubes means 30mm, 34mm or even 35mm diameter tube.
Another added benefit for bigger tube is that it normally also comes with larger objective lens.
Reticle
Reticle Pattern
There are 3 main groups of reticle pattern
Simple

– Duplex, NikoPlex, V-Plex, Dot, etc.

Mil-Dot, MOA

– Crosshairs

BDC

– Bullet Drop Compensation calibrated to particular rounds
Simple and BDC reticles are a big no. Because simple reticle provides no holdover nor distance measurement tool. And most BDC reticle don't reach out to 1,000 yards.
The choice is only between Mil-Dot and MOA reticle. Choose the one that you prefer as both will get the job done. That said, Mil-Dot reticle is usually more fine.
First Focal Plane or Second Focal Plane
First focal plane makes the reticle holdovers accurate on all magnification. Second focal plane reticle however, doesn't keep up with zoom level which means the holdovers are accurate only on one magnification, mostly the highest.
First focal plane reticle is the go to choice for dedicate long range shooting.
Reticle illumination
The point of illuminating the reticle is to make target acquisition faster. Because the reticle becomes easier to spot. It's nice to have for long range scopes because the crosshairs are usually made very thin to prevent obscuring targets.
That said, it's not a necessity.
Turrets and reticle matching
One last thing to consider, is whether the reticle and turrets markings are of the same type? For example, a Mil-Dot reticle should go along with Mil-dot turrets. Or MOA reticle and MOA turrets. That way you don't have to do unit conversions in the field.
Turrets
Elevation and windage turrets need to be precise and repeatable. Each click must be exact as shown on the markings. And they should be easy enough to adjust with your fingers as you will be doing that a lot. But must not be too loose to prevent unintentional adjustments.
Zero resettable and zero stops features are a plus. Furthermore, clicks should be tactile and audible to facilitate even simpler turrets adjusting.
Parallax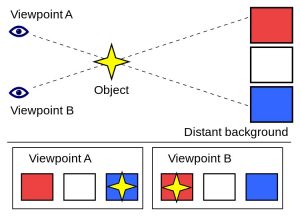 Parallax adjustment is absolutely necessary for long range optics. It help reduce the need to perfectly align your eye to the scope and raise the odds for precision shots. Preferred position is the side knob for ease of use.
Eye Relief and Eyebox
High magnification scopes tend to have small eye relief. Compound to the fact that calibers suited for long range (High ballistic coefficient and muzzle velocity) often comes with adequate kick. Standard rifle scope's eye relief is 3" – 4". For this task, 3.5" – 4.5" should do fine.
There are also some alternative fix such as recoil pads or muzzle brake.
Another thing to consider is the eyebox. This is the amount of eye placement wiggle room for full sight picture from the scope. Generous eyebox improves target acquisition speed as you don't need to perfectly place your eye on the perfect half inch spot every time.
Durability
The ability to hold zero, precise turrets adjustment over time, lens and body durability are essential for any scopes. Furthermore, if the intended use is not just target shooting, but also military operations, the scope must be able to endure the harsh field environment, such as extreme temperature, water submersion and a healthy amount of force.
In addition, reliable manufacturer's warranty goes a long way to ensure usability of a scope. Transferable warranty also helps maintain reasonable price when selling the scope in second hand market.
Price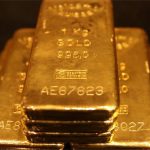 Please note that a quality long range scope is inevitably priced higher than a quality 100-200 yard scope. Fortunately, I am able to find an affordable quality scope and will present it to you in the next section.
---
Scope Recommendations
1. SWFA SS 10×42 Tactical Riflescope
The SWFA SS 10×42 is a fixed power scope (no issue with FFP or SFP). A tradeoff on versatility but it allows you to get a high quality scope at an affordable price. And rest assured, at 10x you will be able to shoot at 1,000 yards human torso size target with ease. Plus 10x is good enough for you to shoot at 100 yards too, even if the zoom is a little too much. However if your long range target is tomato size, skip this one.
The scope has all the desired features mentioned above. Glass and lens quality is comparable to scopes double or triple the price. Eye relief and eyebox are positive. The optic is housed in a 30mm tube with 120 MOA range of adjustments which is plenty. The turrets are very exact and repeatable. There are no zero stop but has the zero reset and rear parallax adjustment. The reticle is clear and very fine to not obscure long range targets. Plus, reticle pattern is in MOA and matches turrets adjustment.
Furthermore, it's a very durable scope and will hold zero on .50 caliber with ease. Waterproof, fogproof and shockproof, the scope is built like a tank. There is a guy who run it over with a truck and report that the scope still functions perfectly (But I haven't tried this myself). Last but not least, SWFA offers a reliable and transferable Lifetime Warranty that few people had the occasion to use due to the scope's high durability.
| Pros | Cons |
| --- | --- |
| ✓ Good for medium to long range | ✗ Fixed power scope |
| ✓ High quality glass | ✗ No zero stop |
| ✓ Precise turrets with parallax adjustment | |
| ✓ Good eye relief and eyebox | |
| ✓ Matching MOA reticle and turrets | |
| ✓ Very durable with Reliable & Transferable Lifetime Warranty | |
| ✓ Value for money | |
Price : $$$
2. Mueller Target Rifle Scope, 8-32 x 44mm
This Mueller scope is a budget option for variable power scope. It has very high magnification power of 8-32x. Overall image quality is nothing compare to the SWFA SS 10×42. At 28x up, the image is less clear but is acceptable for high magnification scope of this price. The objective lens of 44mm also help with light transmission. However, low light vision isn't that great especially on high magnification.
Parallax adjustment is available as a side knob which is easy to use. Turrets are finger adjustable, accurate and repeatable. Clicks are audible and very fine at ⅛ MOA. They are exposed turret type, great for target shooting, not so much for hunting. One complain is that turrets are in MOA while the reticle is in Mil-dot. Other than that, this Mueller scope is also zero resettable.
Reticle is fine enough that it does not obscure your targets. But it's on Second Focal Plane. This makes your mil-dot reticle accurate only on the highest magnification.
Eye relief is good at 4". However the sweet spot for your eye placement is very small on higher magnification. But that's the norm with high magnification scopes of this price range.
Built on 30mm tube, the scope is heavy (26 ounce) but can hold zero well on most rounds. Waterproof, fogproof and shockproof, the optics is durable enough for use and comes with a transferable Limited Lifetime warranty.
| Pros | Cons |
| --- | --- |
| ✓ Variable scope | ✗ Not so good image quality |
| ✓ High magnification range | ✗ Turrets and reticle units do not match (MOA/Mil) |
| ✓ Fine turrets adjustment of ⅛ MOA | ✗ Heavy |
| ✓ Has side parallax adjustment | ✗ Small eyebox |
| ✓ Durable with transferable Limited Lifetime Warranty | ✗ Second Focal Plane |
Price : $$$
3. Athlon Optics , Argos BTR ,6-24 x 50 Riflescope
Athlon optics is a relatively newcomer in this market. They offer one of the best deal in the market for affordable variable high powered scopes.
Glass and lens quality is very clear but still not as good as the SWFA SS. There are also some chromatic aberration present such as purple fringe on edges of light colored objects. Light transmission is good with the 50mm objective lens.
There is an option between Mil/Mil or MOA/MOA reticle and turrets. A plus as they are the same unit of measurement. Turrets are precise and repeatable but has rather small adjustment range of 60MOA / 18Mil. The clicks are not very tactile nor crisp. Parallax adjustment is present as the side focus knob. That said, the parallax markings aren't exact to the yardage.
Reticle is clear and comes with 11 brightness illumination settings. However, illumination gets a bit washed out on bright sunny days. But not a big negative as the non-illuminated reticle is easy to spot. Mil Reticle features the "Christmas Tree" pattern making windage adjustments even more accurate. Another positive thing, this is a First Focal Plane scope.
Housed on a 30mm tube, the optic is durable and can hold zero on high recoil rounds. It's also good in harsh environments. Additionally, the Argos BTR comes with reliable and transferable Lifetime Warranty. Customer service is also excellent.
| Pros | Cons |
| --- | --- |
| ✓ FFP | ✗ Not crisp and tactile turret clicks |
| ✓ Variable scope | ✗ Not accurate parallax markings |
| ✓ Good image quality with low light capabilities | ✗ Reticle illumination gets washed out on bright sunny days |
| ✓ Has Mil/Mil and MOA/MOA options | ✗ Chromatic aberration |
| ✓ have side focus knob for parallax adjustment | ✗ Small internal range of turrets adjustment |
| ✓ Precise and repeatable turrets | |
| ✓ illuminated reticle with 11 brightness settings | |
| ✓ Fully Transferable Lifetime Warranty | |
Price : $$$$
4. Vortex Optics Razor HD 5-20×50
The Vortex Optics Razor HD is the high price option. It beats all other mentioned scopes but comes with hefty price tag.
Glass is crystal clear on all magnification plus impressive light transmission from lens coating and the 50mm objective. This is achievable by the high density extra low dispersion glass and Apochromatic objective index-matched lens.
The scope offers the option of matching Mil/Mil and MOA/MOA. Both the first focal plane reticle are very fine and clear. They also feature the "Christmas Tree" pattern for enhanced accuracy. Illumination with 10 brightness settings is also available to improve the spotting of these very fine reticles.
The turrets are precise, repeatable and come with all the features one could ask for. Crisp, tactile, audible, easy to adjust, zero resettable and zero stops. They are also snug, sturdy and would endure all intense use.
Eye relief is plenty at 3.9". Eyebox is pleasant to work with as well.
The Vortex Razor HD is housed on a 35mm tube. This makes it very durable but also monstrously big and heavy (37 ounce). Vortex offers a reliable and tranferable lifetime warranty on this scope.
| Pros | Cons |
| --- | --- |
| ✓ Crystal clear image | ✗ Very expensive |
| ✓ Impressive light transmission | ✗ Big and heavy |
| ✓ FFP | |
| ✓ Has the option of Mil/Mil and MOA/MOA | |
| ✓ High quality turrets | |
| ✓ Plenty of turrets adjustment range | |
| ✓ 10 levels of brightness illuminated reticle | |
| ✓ reliable and tranferable lifetime warranty | |
Price : $$$$$
---
Conclusion
If you don't intend to use the scope other than for long range shooting, the SWFA SS 10×42 offers most value for the money. It fits the bill on everything we've discussed, excellent glass comparable to scopes double or triple the price, matching MOA turrets and reticle, First Focal Plane, precise turrets adjustments, fine reticle and very durable with reliable warranty. With this you'll be able to make long range shots accurately.
On the other hand, if you wish to get a variable power scope, pick the Athlon Argos BTR 6-24 x 50. It is higher priced but is a good option for a long range scope that won't break the bank.