Many people wonder what's the charm of hunting with a muzzleloader. One sure reason for me is that it drives up the challenge. Secondly is that it allows me to try new types of firearms, or rather the old types. Lastly, maybe the most important reason though, is that some states allow for extra muzzleloader hunting season. To sum in up two words "It's fun".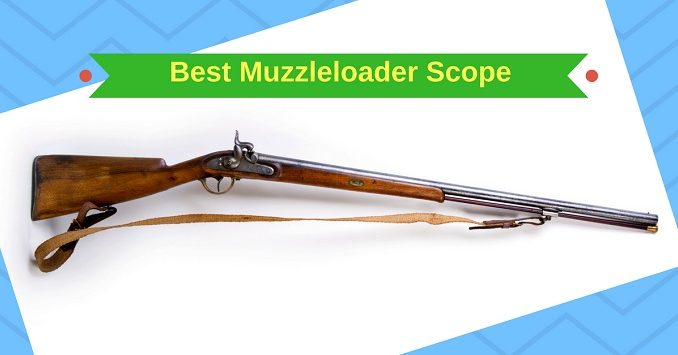 To step up your hunting game, putting optics on your muzzleloader can improve your accuracy, range and hunting experience. Thus, I searched far and wide for a perfect muzzleloader scope and I think I've found it. Depending on your specific situation, one of these best muzzleloader scopes should serve you well.
Before diving into the details of each scope, let's discuss what we're looking for in general terms. So that we're on the same page.
---
What makes a good muzzleloader scope ?
Magnification Power
Magnification obviously makes bullet placement much easier. That said, some states' regulations don't allow for magnified optics to be used on muzzleloaders. So make sure you're in compliance with the rules.
For states where magnification isn't allowed, you can opt for 1x scopes instead. It will help you acquire targets faster and gives bright image in low light situations. Red dots are not recommended as lower end red dots perform poorly in low light hunting situations.
For other states, low magnification scopes such as 1-4x, 2-7x and 3-9x would be adequate. That's because most muzzleloader shots are within 150 yards. For those of you who aspire to do long range shooting with muzzleloaders, a range of 300 yards is possible and you should get a 3-9x scope.
Objective Lens Diameter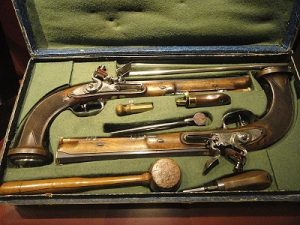 As a general rule, the higher magnification, the larger objective lens you need. Larger objective lens has the advantage of more light passing through the scope. This helps in low light hunting. However, larger objective lens is pricier and heavier. Plus higher mounts might be needed in some case.
For 3-9x, objective lens diameter of 40mm is adequate. Less magnification calls for smaller objective lens such as 32 or 24 millimeters.
Durability
Another crucial factor for muzzleloader scope is its durability. A muzzleloader has significantly much higher recoil than a typical rifle. This means that a large portion of optics in the market will not withstand the recoil of muzzleloaders.
When looking for suitable optics, make sure that it can be used with muzzleloaders. Other than recoil, it must also be rugged enough for other harsh field conditions such as extreme temperature, rain and water submersion.
Reliable warranty is another factor. Luckily, the scope industry is in an intense competition. Each business tries to outdo their rivals, so intensely that they offer very generous warranties Easily, you can find Full Lifetime warranty that even covers for scope damage by your fault, such as dropping. Some warranties are even transferable if you ever need to sell the scope.
Eye Relief
Since most muzzleloaders recoil are significantly higher than rifles, optics with small eye relief is a negative as it might hit you in the eye during recoil. 3.5" – 4.2" is enough eye relief for muzzleloaders.
If your scope happens to have very unforgiving eye relief, there are some fixes to it. Recoil pads, muzzle brake or different mounting system might do the trick. But to keep things simple, rather pick optics with acceptable eye relief in the first place.
Reticle
There are 3 main groups of reticle pattern
Simple

– Duplex, NikoPlex, V-Plex, Dot, etc.

Mil-Dot, MOA

– Crosshairs

BDC

– Bullet Drop Compensation calibrated to particular rounds
This is mostly up to your preference. But if you intend to shoot beyond 100 yards, BDC or Crosshairs reticle should come in handy as you need to cope with bullet drop.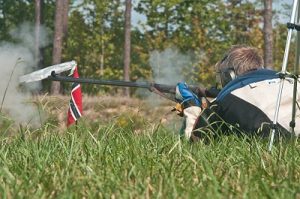 Turrets
Muzzleloader scopes are more of a set and forget type. It just needs to be easy enough to zero and can stay accurate for years to come. Also, turrets should be low profile and come with caps to prevent accidental adjustments when hunting in the woods.
Features such as finger adjustability, repeatability, zero reset and zero stops are nice to have but not a necessity.
Weight
When hunting in dense woods, desired scopes should be rather light and compact. Even though it is rather a hard thing to do, skip unnecessary features such as bigger tube size, or high magnification power.
---
Scope Recommendations
1. Vortex Optics 1×24 Crossfire II Muzzleloader, V-Plex
This Vortex Crossfire II 1×24 is made specifically to bypass the "no magnification" law of some states. With this true 1x no magnification scope, you can flaunt it in the face of officials.
"Why even bother with scopes at all", some people might wonder. That is because for iron sights you have 3 things to align, rear sight, front sight and the target. With a scope, you just need to align only the reticle and the target, given that you shoot not too far away from the scope's parallax settings. Plus, it can also improve your vision during low light. To sum up, it makes target acquisition much faster and easier.
The optic is a true 1x and can be used with both eyes open. If you feel slight magnification, make sure you adjust the diopter settings correctly. This tip is true for any 1x scopes. Glass is clear and crisp. Low light capability is very good as this is a no magnification optics.
Reticle on the scope is Vortex's version of duplex called the V-Plex. It's a bit thick but will not be a problem for larger game. It's a simple reticle that is easy to use. The turrets are finger adjustable with caps which is very good for hunting. Plus they are zero resettable. However, the turrets are not very precise and not repeatable. That is expected for scopes at this price point.
Another good feature are that it's lightweight (11 ounce) and compact. Durability is also good and will handle muzzleloader recoil. Furthermore the scope comes with Vortex VIP Lifetime Warranty, which is both reliable and transferable.
| Pros | Cons |
| --- | --- |
| ✓ No magnification, True 1x | ✗ A bit thick crosshairs |
| ✓ Can be used with both eyes open | ✗ Not precise turrets |
| ✓ Clear glass for the price | |
| ✓ Good in low light | |
| ✓ Good with Muzzleloaders | |
| ✓ Low price | |
| ✓ Durable and Vortex Lifetime Warranty | |
Price : $
2. Nikon ProStaff BDC 200 Shotgun Hunter 2-7 x 32
This Nikon scope is for people who wants to shoot at range beyond 100 yards. It's selling point is the ability to shoot at longer range as it features higher magnification of 2-7x and the BDC reticle (Bullet Drop Compensation). The BDC reticle is calibrated to polymer-tipped slugs with muzzle velocities of 1900-2000 fps.
Even though the BDC is not calibrated to muzzleloaders, you can use Nikon Spot On App by plugging in your muzzle velocity and caliber data for more accuracy on bullet drop data.
The unit comes with good quality glass resulting in clear and crisp image. Nice light transmission capabilities is also one of its virtue.
Eye relief is decent at 3.8". The downside for this scope is that they use plastic turret caps which looks a bit cheap. And the optics is a bit heavy at 13.9 ounce.
This Nikon Prostaff Shotgun Hunter can be used for muzzleloaders and holds zero to heavy recoil rounds well. It also has Nikon's Limited Lifetime Warranty which has ok reputation. Yet it's advised to keep all the receipts and register your scope online with Nikon just in case.
| Pros | Cons |
| --- | --- |
| ✓ Good quality glass | ✗ Plastic turret caps |
| ✓ Good low light capabilities | ✗ A bit heavy (13.9 ounce) |
| ✓ Higher magnification range | |
| ✓ BDC reticle for longer shots | |
| ✓ Holds zero for high recoil rounds | |
| ✓ Nikon's Lifetime Warranty | |
Price : $$
3. Nikon INLINE XR BDC 300 Riflescope, 3-9×40
This Nikon INLINE 3-9×40 is for people who wants a push the limit of their muzzleloaders. Its BDC 300 reticle is calibrated for modern inline muzzleloaders out to 300 yards. You can further improve its accuracy by plugging in your muzzle velocity and caliber data into Nikon Spot On App for your specific shots.
The scope features plenty eye relief of 5". This makes it real hard to get the beloved kiss from your muzzleloader. Glass quality is very nice for its price and can be used well in low light. The only complain to the scope is that it has a small field of view. 25.2 feet @ 100 yards at 3x and 8.4 feet @ 100 yards at 9x. This makes your target acquisition a bit slow especially in dense wood hunting.
Other than that the turrets are good for its price. Finger adjustable, zero repeatable, adjustment are not super accurate but usable.
Most importantly, the scope is durable enough for hunting and will holds zero for muzzleloader kicks. Plus Nikon has Lifetime Warranty for this scope which has ok reputation. Yet it's advised to keep all the receipts and register your scope online with Nikon just in case.
| Pros | Cons |
| --- | --- |
| ✓ Clear glass for the price | ✗ Small field of view |
| ✓ Good in low light | |
| ✓ Ok with Muzzleloaders | |
| ✓ BDC reticle for inline muzzleloaders to 300 yards | |
| ✓ 5″ eye relief | |
| ✓ Nikon Spot On App | |
| ✓ Nikon's Lifetime Warranty | |
Price : $$$
4. Bushnell Banner Dusk & Dawn Circle-X 3-9×40
Let me introduce a budget option for 3-9×40 scope from Bushnell. The Bushnell Banner Dusk & Dawn series has many affordable models of scopes. Admittedly, glass quality is not going to be as good as the Nikon mentioned above.
Especially on 8-9x magnification, the image gets a little blurry especially on the edges and there are slight chromatic aberrations. Furthermore, it's just ok in low light, nothing spectacular. But if you consider the price, this is an acceptable scope.
Magnification ring is smooth to turn. The Circle-X reticle is a simple reticle type which is a bit too thick for my taste. One thing that it beats the Nikon INLINE is that it has larger field of view for the same magnification.
The optics is not super durable but will hold zero from muzzleloaders. Plus, I've tried using in light rain and experienced no fogging nor damage to the scope. That said, it's a bit heavy at 13 ounce.
| Pros | Cons |
| --- | --- |
| ✓ Ok glass for the price | ✗ Not great glass |
| ✓ Works ok in low light | ✗ A bit thick reticle |
| ✓ Ok with muzzleloaders | ✗ A bit heavy (13 oz.) |
| ✓ Low price | |
| ✓ Reliable Lifetime Warranty | |
Price : $
5. Simmons 4×32 Prodiamond Shotgun Prohunter Riflescope
The reason this Simmons Prodiamond can be purchased at so cheap a price is due to its fixed 4x power.
Fixed power scopes are easier to construct. Thus, this one collects light pretty well even with its low price. The scope will allow for more hunting time during dawn and dusk when games are most active. Image quality is also good, better than the Bushnell Banner Dusk & Dawn in my opinion. In addition to that, it weighs only 8.5 ounces which is considered light.
If you decide that you're going to shoot within 35-100 yards, this scope should be the right one for you.
The scope can hold the recoil of muzzleloaders and is durable enough for hunting conditions. It also has Limited Lifetime Warranty but their warranty is not rated highly, as sometimes you need to pay for shipping costs or needs to pay for some fixing. But considering the price, it's acceptable.
| Pros | Cons |
| --- | --- |
| ✓ Clear and bright glass for the price | ✗ Fixed power at 4x |
| ✓ Lightweight (8.5 ounce) and compact | ✗ Not great warranty |
| ✓ Budget option | |
| ✓ Value for the money scope | |
| ✓ Handles recoil of muzzleloader well | |
| ✓ Durable | |
Price : $
Conclusion
Among these 5 choices, I like Nikon INLINE 3-9×40 the most. Its magnification range allows for every situation for muzzleloaders, plus image quality is the best. For very dense woods application 3x might be a little too much, but it will still be usable.
Another beneficial thing is its BDC reticle which handle shots up to 300 yards. Even though I may not have the chance to shoot out to 300 yards this hunting season, it's better to have the capacity to do it.
The optic is also durable enough, along with its warranty, that I'm confident that I will not have to purchase another muzzleloader in the foreseeable future.
Lastly, if you're in the state that forbids magnification scopes, Vortex 1×24 is surely the way to go.