A perfect rimfire scope differs from good centerfire scopes in 3 aspects.
Parallax

– Adjustable from 10 yards to infinity.

Size

– Fits well on a rimfire.

Recoil

– Less rugged scopes are ok.
Other than these, you can use the same criteria as when you're picking centerfire scopes.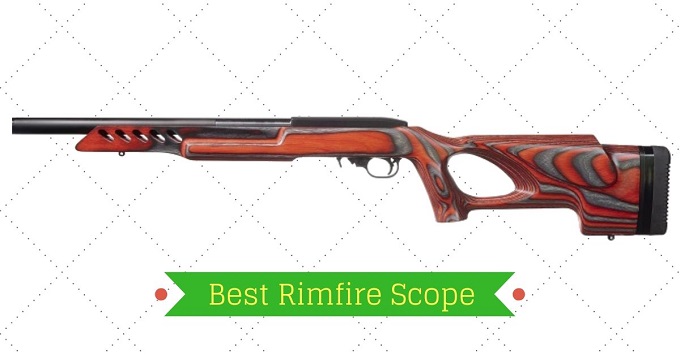 To further help picking the best rimfire scope, you should also clarify your intended use as you would need drastically different scopes between hunting & plinking versus rimfire shooting competition.
Here is my list of the Best Rimfire Scope.
Before diving into the details of each scope, let's discuss what we're looking for in a good rimfire scope.
---
What makes a good rimfire scope ?
Parallax Should be Adjustable from 10 Yards to Infinity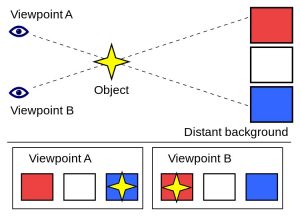 Parallax error becomes significant when shooting at either very close range or long range.
In rimfire case, it is often the former as you'd be shooting a lot under 50 yards. Thus you'd be better off picking scopes with 10-15 yards to infinity parallax adjustment.
Side parallax knob is preferred as it is easier to manipulate. But adjustable objective is also acceptable. For those who want to save cost, you might need to look for fixed 50 or 25 yards parallax scopes.
Scope Size Needs to Fit Your Rimfire
Rimfire rifles are generally smaller than centerfire ones. Since the majority of rifle scopes in the market are designed for centerfire, many scopes could be too large and/or too heavy, outscaling your rifle.
The best rimfire scope shouldn't be too heavy. Due to the lightness of rimfire rounds and rifles, a heavy scope could unbalanced your rifle and make it feel "top heavy". This also depends on your mounting position.
If you're going for a lightweight compact build, rimfire scopes, scout scopes or scopes with small objective lens should be the way to go.
Magnification Power : Highly Dependant on Your Purpose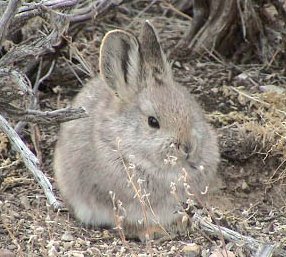 If your scope is meant for hunting and/or plinking, you generally don't need high magnification. 2-7x, 3-9x or fixed 3x and 4x would do the job. Fixed scopes are cheaper or have better internal qualities as they're mechanically easier to manufacture.
If you like to zoom in and watch the reaction of those critters or find the tiny rimfire holes on paper, 3-15x and 4-16x are ideal.
On the other hand, dedicated competition scopes should be high-powered to help with accurate shot placements for better score. 4.5-27x, 6-24x or something similar would be most suitable.
Objective Lens Diameter : Bigger if You Want Low Light Performance
Objective lens diameter determines brightness of your sight picture. Basically if you're serious about hunting in low light condition, you have 2 options to improve your sight picture brightness.
First is to improve glass quality and lens coating. This is the most surefire way to improve low light performance. However the additional cost could be quite high.
Another method is to use bigger objective lens. To make use of the objective lens size, you need to consider "exit pupil size" which is a function from objective lens size and magnification power.
Exit pupil size = Obj. Lens Diameter / Magnification Power
Average pupil size in adults varies from 2 to 4 mm in diameter in bright light to 4 to 8 mm in the dark. Basically you want the exit pupil size to be slightly larger than your pupil size. This way, you get the brightest sight picture available with that scope and light is not wasted while you still maintain some wiggle room of your head.
Too small exit pupil size leads to small, dark sight picture through the lens. While too large exit pupil size waste some light as it doesn't enter your eye. Furthermore, scopes with too large objective lens would be heavy, bulky and costly.
Reticle : Simple for Hunting, MIL/MOA for Competition
There are 3 main groups of reticle pattern
Simple

– Duplex, NikoPlex, V-Plex, Dot, etc.

Mil-Dot, MOA

– Crosshairs

BDC

– Bullet Drop Compensation calibrated to particular rounds
If you hunt a lot in low light, you'd want a thicker reticle for ease of spotting. Too thin reticle is a no-no. Another option is illuminated reticle to help in this regard.
If this is a plinking scope, it's mostly up to your preference.
But if the scope is for precision shooting competition, you'd want crosshairs or christmas tree style reticle as you'd often need to gauge distance and compensate for your bullet drop accurately.
Glass and Lens Coating : Quality is Key
Every quality scope needs good glass and lens coating.
For hunting and plinking, you can make do with scopes under $300. But for competition scopes, you'd want to high end glass and lens coating as it helps improve your score, especially on long range shooting.
Turrets : Precise Trackable Turrets are Needed for Competition

Desirable turrets are precise and repeatable. Each click must be tactile, audible and exact as shown on the markings.
For competition scopes, turrets precision is imperative as you often need to dial-in your shots for different distance. Zero stop and revolution markings are also great value.
Precise turrets are also a boon for hunting and plinking, even though less crucial.
Hunting style turrets often are low profile and come with caps to prevent unintentional adjustment especially when out hunting. Target (shooting) style turrets are high profile without caps. This makes adjusting on the fly easier.
Durability : Recoil isn't Much of an Issue for Rimfire
Although rimfire recoil is mild and not going to be an issue, one wants a scope that will last for years to come. And it must be able to withstand field conditions such as pouring rain, extreme cold or extreme heat and lots of bumps from your truck.
Reliable warranty is another plus factor.
Scope Recommendations
1. Simmons .22 Mag AO, Truplex 3-9×32 | (Budget Option)
This Simmons .22 Mag is a hard-to-beat budget option under $50.
Even at this price point, the Simmons .22 Mag has adjustable objective ranging from 10 yards to infinity which actually works well. Most scopes in this price range don't even have parallax adjustment feature, let alone adjusting down to 10 yards.
Glass quality is nowhere near $200-$300 scopes. But then again it doesn't cost as much. Compared to similar priced peers, Simmons glass performs very well. Light transmission is not superb, but adequate for low light hunting given the objective diameter is only 32mm.
Truplex reticle is simple, no-clutter and thick enough to easily spot during hunting. However it provides no holdovers.
Turrets are finger adjustable, target style turrets, meaning that they are high and more suitable for plinking and target shooting. Caps are provided to prevent unintentional adjustments.
If you want hunting style, low turrets, you have to forego adjustable objective with this Simmons .22 Mag. Check out 3-9×32 and 4×32 low turrets (no AO).
That said the turrets precision are not good enough for you to dial for different distances. Once you successfully zero the scope, you should leave your turrets in that position.
The scope can handle rimfire's recoil fine but direct impact on the scope is not advised. Simmons warranty is now handled by Bushnell. However since it is such a cheap scope, you can't rely much on their warranty.
| Pros | Cons |
| --- | --- |
| ✓ Low price | ✗ Ok for the price, but bad compared to higher end scopes |
| ✓ Adjustable Objective, 10 yards to infinity | ✗ Not shockproof |
| ✓ Ok quality glass | ✗ Mediocre warranty |
Price : $
2. Leupold FX-I Rimfire 4x28mm Fine Duplex
This fixed 4×28 from Leupold is another high quality scope candidate. Due to its easier construction of fixed power scope, image quality is razor sharp. It's also very lightweight (7.5 oz) and compact (Length 9.2 Inches).
The objective lens is small at 28mm, but with 4x magnification your exit pupil diameter is 28 / 4 = 7. This is big enough for use in low light condition.
Reticle type is a duplex with no holdovers, plus magnification is only at 4x, the scope is not suited for .17 HMR long range varmint hunting. But if you're plinking or varmint hunting at close range, the scope is a nice option.
Turrets track well, but have no zero reset nor zero stop. Eye relief and eyebox is also generous. This scope, along with other Leupold products, is durable and weather resistant. You can use it in the field with confidence that the scope will not fail you. Furthermore, Leupold products are a safe bet.
| Pros | Cons |
| --- | --- |
| ✓ Very clear image | ✗ Fixed power scope |
| ✓ Very lightweight (7.5 oz) and compact | ✗ Not for long range |
| ✓ Turrets track well | |
| ✓ Good eye relief and eyebox | |
| ✓ Durable with transferable reliable Lifetime Warranty | |
Price : $$$
3. Tasco MAG 3-9X32 Rimfire Series
This one is a budget option for 3-9x rimfire scopes. Image quality is not as clear nor bright as other scopes mentioned in this article. Plus, on higher magnification it gets dimmer noticeably. But it's usable and good for plinking.
The scope features a simple reticle type with no holdovers. The turrets work fine for zeroing but are not finger adjustable. And there are no features such as zero reset nor zero stop.
One good thing about the scope is that it's lightweight (11.3 oz) and the parallax is set at 50 yards like most rimfire scopes. Unfortunately, the scope is not very durable and comes with only 1 year warranty.
| Pros | Cons |
| --- | --- |
| ✓ Very low price | ✗ Not very durable |
| ✓ Good for plinking | ✗ Not great in low light |
| ✓ Lightweight (11.3 oz) | ✗ 1 Year Warranty |
| | ✗ Turrets not finger adjustable |
Price : $
4. Vortex Optics Diamondback 2-7×35 Rimfire, V-Plex Reticle
Vortex diamondback rimfire has very clear glass with little to none chromatic aberrations on it. It's clear all the way from 2x up to 7x. The optic also works well during dawn and dusk when game are most active. It is good for both varmint hunting and plinking.
Magnification 2-7x is adequate for most rimfire use. But it has simple V-Plex reticle which provides no holdovers. That means longer range shot might still be a bit difficult for this scope.
Turrets are crisp, audible and tactile. This reduce the need to look at the turrets marking when adjusting on the fly. That said, the scope is more of a set and forget type. It sure makes zeroing easier, but the important thing is that it holds zero.
For rimfire rounds, the scope is made to be durable enough and would not budge on mere 1,000 rounds. Plus, it is durable for field use, waterproof, fogproof and shockproof. Furthermore, Vortex offers very reliable and transferable Lifetime Warranty. Another safe bet I presume.
One shortcoming is that it's rather heavy at 14.2 ounce.
| Pros | Cons |
| --- | --- |
| ✓ High quality glass | ✗ A bit heavy (14.2 oz) |
| ✓ Crisp and tactile turrets | |
| ✓ Durable with transferable reliable Lifetime Warranty | |
Price : $$
5. Athlon Argos BTR, 6-24 x 50, Illuminated APMR MIL Reticle | (Competition Option)
This Athlon Argos BTR is the mid-priced, competition rimfire scope option.
Side parallax knob for this scope allows for parallax adjustment from 10 yards to infinity.
Glass quality is very clear considering its 4x zoom ratio and high magnification range. It'd be a real challenge to find a scope with better glass in $350-$400 price range.
Turrets track true and precise as I personally performed a box test. This feature is much needed when you dial in your shots often. That said, the clicks are a rather mushy and not as audible as higher end scopes. To solve this mushiness, you can remove the grease on the turrets. Also note that it does not have zero stop feature.
Reticle is glass etched, illuminated, christmas tree style which is very useful for bullet drop compensation. Many people, including me, loves this reticle pattern. It's one of the main selling points of the Athlon Argos BTR.
Also note that both turrets(MIL) and reticle(MIL) matched their units which is great as you don't need to do mental calculations switching between the two. (MOA option available)
Furthermore, it's a first focal plane scope, meaning that the reticle will always stay true regardless of your magnification.
Eyebox is a bit tight, but this is usually the case for high magnification optics. Size is not overly large (Length 14.1"), given its 50mm objective lens which is crucial for high powered scopes.
Athlon warranty is considered reliable according to the many feedbacks I've heard.
| Pros | Cons |
| --- | --- |
| ✓ Side parallax knob 10 yards to infinity | ✗ Tight eyebox |
| ✓ Good for competition shooting | ✗ Slightly large for rimfire |
| ✓ Precise, trackable turrets | ✗ Slightly mushy turrets |
| ✓ Illuminated christmas tree reticle pattern | |
| ✓ Matching turrets/reticle units | |
Price : $$$$
Conclusion
For hunting and plinking, the Vortex Diamondback 2-7×35 is the best rimfire scope in my opinion as it has high quality glass and good low light capability.
If your scope is intended for competition, go for the Athlon Argos BTR 6-24×50. It basically has everything you need at an affordable price.