.270 caliber is one of the most prominent all-round cartridge in the world of hunting. First introduced by Winchester Repeating Arms Company in 1925, This .270 Winchester is deadly reliable with relatively mild recoil. With a 140-150 grain bullet, it can handle all north american big game except black bears.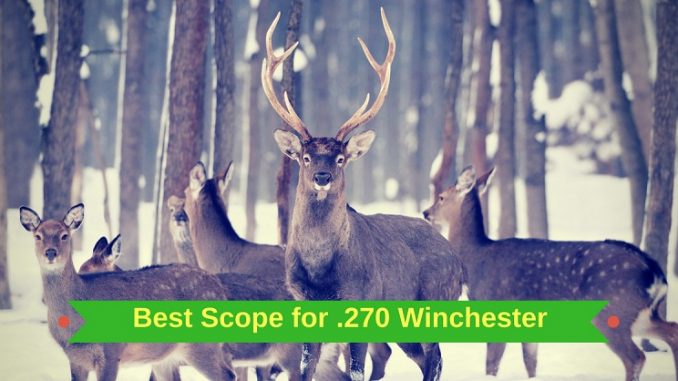 Another exceptional trait for the .270 is that it has a very flat bullet trajectory. This is made possible with high muzzle velocity coupled with very good Ballistic Coefficient. End result? For a big game under 400 yards, little to none bullet drop compensation is required. Making the .270 a pleasure to hunt with.
Most people use .270 for medium to big game hunting. With it's flat trajectory, it's also suitable for hunts on open plains. In addition, long range shooting/hunting are another viable application for .270. So I'll be recommending scopes to help compliment these uses.
If you don't want to read the details, here are my best scopes for 270 Winchester.
Best Scope for 270 Winchester
Before reaching the scope recommendation part, let's look at desired features of a scope.
---
What makes a good scope ?
Magnification Power
A good scope needs appropriate amount of magnification. Here's a list of why too much magnification is not a good thing.
You can't see your target up close.
Smaller field of view
Higher cost
High magnification reduces light output
Now, how much is enough magnification? This is my opinion.
For all-round hunting, 3-9x or 3-12x are the standard.
If you hunt in dense woods, a 1.5-5x or 2-7x would do the trick.
For open plains and long range hunting, 4-16x or higher is suitable.
How smooth the magnification ring turn is another issue. It must not be too stiff that it is hard to turn, yet not too easy to prevent unintentional adjustment.
Note : There are options of fixed power scopes too. It is cheaper but less flexible. An ideal option for people with tight budget.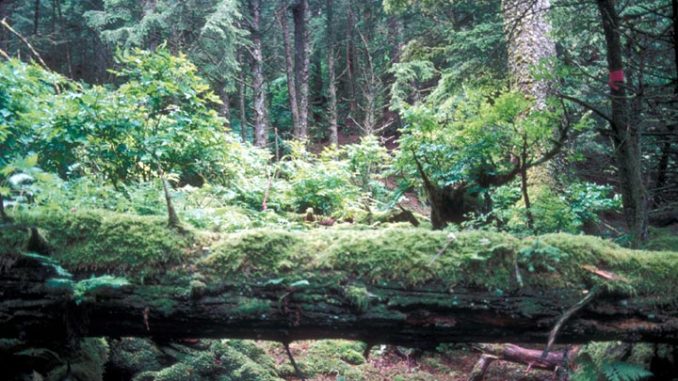 Objective Lens Diameter
Bigger objective lens means more light and brighter image. This is crucial during low light or when high magnification is used.
However, bigger objective lens is not always good. It's heavier, pricier and might force you to use high mount.
If you want to shoot long range or hunts frequently in low light, pick a scope with larger objective lens diameter, say 44-50mm.
Glass and Lens Coating
Good glass and lens coating are needed for high quality scopes.
Extra low dispersion glass fixes chromatic aberrations and makes better contrasting image. Lens coating helps reduce glare from the sun, improving image quality and increases durability.
Tube size
A larger tube increases durability and provides more internal turrets adjustment. The downside is greater weight and higher price tag.
Some people associate higher light transmission with larger tube, but that's not really the case. The real factor is the objective lens diameter.
Bigger tube might be accompanied with bigger objective lens and better craftsmanship, thus better light transmission.
In the market, 1 inch and 30mm is the norm.
Weight
No one wants to carry an extra weight for nothing. This is especially true when you're out hunting in places with lots of hills or high altitude. Thus most hunters prefer lighter and compact scopes.
For target shooting, one can afford heavier scopes.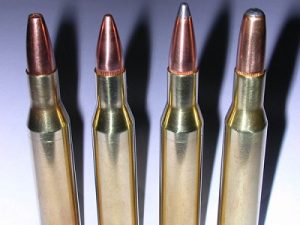 Reticle
There are countless of reticle types in the market. Reticle pattern can be categorized into 3 groups which are Simple reticles, MOA or Mil-Dot reticles, and BDC reticles.
Simple reticles provide clutter-free vision and is favored for shooting/hunting close range. For long range applications, MOA / Mil-Dot and BDC would serve you better.
Illuminated reticle is also a viable option. It helps you spot the reticle easier and sure looks cool.
There is also a choice between First Focal Plane and Second Focal Plane.
Second Focal Plane – Same size reticle no matter the magnification
First Focal Plane – Reticle shrinks/expands, keeping the same ratio with magnification.
First Focal Plane is mostly for serious long range shooter. Second Focal Plane reticle is much cheaper.
Eye relief
Standard rifle scopes have 3" to 4" of eye relief. It helps prevent the scope hitting your eye due to recoil.
Another topic closely related to eye relief is how much room the scope allows for eye and head movement.
This number is not shown on manufacturer's specifications. Instead, one needs to find out from users' experiences. As a general rule, high magnification scopes tend to have smaller sweet spot to place your eye.
Parallax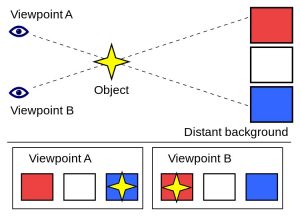 Parallax adjustments, also called Adjustment Objective (AO), is a must for longer range and very short range shooting (<50 yards).
When looking through a scope, if your eye and the scope don't align on an exact straight line, there will be some angle error with your image and reticle. Paired that up with high magnification and you get 10x-20x the error. Parallax adjustments help with this issue.
If you however shoot within 50 to 300 yards, you can choose fixed parallax scopes to save cost.
Turrets
For hunting purpose, turrets often come with caps or are not finger adjustable to prevent accidental movement of the turrets. Desired attributes for hunting scope's turrets are that they hold zero, and repeatable.
On the other hand, ideal turrets for long range, tactical and target shooting are more demanding. It has to be easy to adjust but can still prevent unintentional adjusting. It needs to be precise, repeatable, tactile and audible. More internal range adjustment is great. Zero resettability and zero stops are great to have.
Durability
As with every equipment for shooting/hunting, high quality scopes function properly even in harsh field conditions. That means weather resistant, waterproof, fogproof and the ability to withstand force such as a fall to the ground.
As a safeguard, good warranty is also nice to have. Luckily, scopes industry is in such a competition that many companies offer lifetime warranty, sometimes even transferable.
Price
Hunters/Shooters looking for scopes today are one of the luckiest people on earth. Optics technology has never been better. A mid priced scope ($300-$600) can easily beat the best scope money can buy 50 years ago.
If plinking is the objective, most scopes would do fine. But if you intend to hunt or do some serious shooting, investing in a too cheap (under $100) scope is ill advised as you normally get what you pay for in the world of optics.
---
Scope Recommendation
1. Leupold VX-2 3-9x40mm, Duplex Reticle
Leupold has been in the scope business for a very long time and is a reputable American business. Somewhat higher priced, the scope is compensated with reliable quality and fully transferable lifetime warranty.

The Leupold VX-2 is lightweight (9.9 ounces), no frill hunting scopes with suitable magnification range for all round hunting. It comes with generous eye relief (3.7"-4.2"), wide field of view and nice eyebox (room for eye placement) making target acquisition that much faster in the field.
Image quality is good. Lens coating is commendable such that it allows 15-30 minutes more hunting time during dawn and dusk when game are most active. And the scope is highly weather resistant. It has water and fog resistant technology that it will work fine after submersion in water or exposure in cold weather. It also can handle a lot of abuse and recoil from .270.
I recommend the standard duplex reticle for this scope. There are other reticle options, but they cost more and wouldn't be necessary for hunting within 400 yards range with the .270 caliber.
What this scope does not do is that it's not a long range scope. The turrets are finger adjustable and precise enough for general hunting but not for long range. They are not zero resettable, no zero stop feature and no parallax adjustments. It's more of a set and forget turrets.
| Pros | Cons |
| --- | --- |
| ✓ Good image quality | ✗ Higher priced |
| ✓ Nice low light capabilities | ✗ Not precise turrets |
| ✓ Lightweight | ✗ Turrets not zero resettable |
| ✓ Durable | ✗ Turrets no zero stop |
| ✓ Reliable warranty | |
Price : $$$
2. Nikon Buckmasters II 3-9×40 BDC
Nikon is a well-known optics manufacturer from Japan. They are very famous for cameras. Using their knowledge of lens, they also manufacture quality rifle scopes. This Nikon Buckmasters II is a budget option for 3-9x all round hunting scopes.
The glass and lens coating is not too shabby. Image produced during broad daylight is decent. On high magnification image quality deteriorates but is still acceptable. However in low light conditions, the buckmasters II doesn't fare very well, but that's to be expected from scopes in this price range.
BDC reticle coupled with Nikon Spot On App, an application which shows bullet trajectory of many calibers including the .270 on it's BDC reticle, makes quite a useful combo for mid to long range shots. But most scopes on this price range doesn't do well with high magnification power so I opt for a 3-9×40 instead.
Eye relief is good at 3.6". Turrets are finger adjustable and have max internal adjustments of 80 MOA which is quite nice. However the clicks doesn't track well and is not repeatable.
This rifle scope would hold zero for a .270 caliber but it's not very durable in field conditions. Fortunately, Nikon offers transferable lifetime warranty which they normally honor it.
| Pros | Cons |
| --- | --- |
| ✓ A budget option | ✗ Not very durable |
| ✓ BDC reticle and Nikon Spot On App (Ballistic app) | ✗ Not good in low light |
| ✓ Decent image quality | ✗ High magnification image is not great |
| ✓ Generous eye relief | ✗ Turrets are not precise nor repeatable |
| ✓ Nikon transferable Lifetime Warranty | |
Price : $$
3. Vortex Optics Diamondback HP 4-16×42
Vortex is relatively a newcomer to the rifle scope market. But they are such a force to reckon with that many loyal customers from Leupold, Nikon, Bushnell, etc. switch to them. They offer high quality, affordable scopes.
Due to the .270's flat bullet trajectory, long range shooting and open plain hunting can be done with it. Some might ask why just 4-16x? Why not more magnification? My answer is that higher magnification tends to get lower image quality. Higher magnification along with high image quality is accompanied with very high price. Thus Vortex Optics Diamondback HP 4-16x appears to be a good choice with high enough magnification.
Image quality is clear and crisp from 4x to 16x power. It works well in low light and offers generous eye relief of 4". Field of view is acceptable and it also has side parallax adjustment. This Vortex Optics Diamondback HP employs a BDC reticle which makes long range shooting and holdover much easier.
Turrets are precise, repeatable and finger adjustable with caps to prevent accidental adjustments. Furthermore, it can do a zero reset with a coin or a flat head. However, there's no zero stop feature as some higher end scopes do.
Single piece aircraft grade aluminium with Argon gas and O-rings makes this scope durable and weather tolerant. It can easily handle the recoil of .270. Plus Vortex Lifetime Warranty is very reliable and transferable.
Unfortunately, it's rather heavy (18 ounces) and has second focal plane reticle.
| Pros | Cons |
| --- | --- |
| ✓ Good image quality on all magnification | ✗ Higher priced |
| ✓ Good low light capabilities | ✗ Rather heavy |
| ✓ Durable with Reliable warranty | ✗ Second Focal Plane |
| ✓ Precise and repeatable turrets | |
| ✓ Turrets come with caps and is zero resettable | |
Price : $$$$
4. Tasco World Class 4-16x40mm
The Tasco brand is not very well received by the public. They are related with lower end scopes made in China. But for the money, Tasco World Class 4-16×40 is a choice worth considering for people with tight budget.
4-16x magnification is good for open plain hunting and long range shooting. However since this is a lower end scope, image higher than 10x tend to be not very clear and blurry on the edges. On other magnification it's usable but not that great.
The good thing is that this scope will hold zero for the .270 and can serve its purpose. It comes with decent eye relief of 3" and side parallax adjustment.
The Tasco World Class features Vital Zone reticle which is essentially a BDC reticle from Tasco. This makes long range shootings and holdover possible. The crosshairs are a bit thick but would not obstruct your target too much, so that's ok to live with.
The biggest downfall for this scope is that the turrets are not finger adjustable. They are also not very precise nor repeatable.
The scope is heavy (16 ounce) and is not very durable (as expected from its price). However it comes with a Limited lifetime warranty. Which means that they'll fix the scope as long as you're the original owner if they honor their guarantee. Well, it's better than no warranty.
| Pros | Cons |
| --- | --- |
| ✓ Very low price | ✗ Not good image in low light |
| ✓ Ok image quality for the price | ✗ Turrets not finger adjustable |
| ✓ Holds zero | ✗ Not precise nor repeatable turrets |
| ✓ BDC reticle | ✗ Heavy |
| ✓ Has parallax adjustment | ✗ Not durable |
| | ✗ Not so great warranty |
Price : $
Conclusion
The best scope is highly dependant on your intended use. If you want to use it for hunting, the Leupold VX-2 3-9×40 offers a quality, reliable choice that you would not regret. Because it comes with all-round function needed for hunting. Plus the warranty will make any defects or malfunction right.
If you want to shoot long range, the Vortex Optics Diamondback HP 4-16×42 should have lots to offer. Furthermore, the scope is also rugged enough and have low enough magnification that you can also hunt with it if you ever want to.