M1A rifle is the civilian version of the M14. Noticeable difference between the two is that while the M14 has the option of fully automatic and semi automatic mode, The M1A has only the semi automatic option.

The M1A is designed and built to shoot standard factory .308 or 7.62×51 NATO ammunition. The best scope for M1A has to work well with these.
If you don't have much time, or don't want to read a lot, this is my list of the best scope for M1A.
---
What to look for in an M1A rifle scope?
Magnification Power
While shooting from a bench rest, the M1A is capable of hitting targets at 800 yards. Some people even claim that 1,000 yards target is very possible. This is an admirable feat considering the mediocre ballistic performance of the 7.62×51.
But the fact that .308 (which has very similar bullet trajectory as 7.62×51) is the world standard sniper cartridge, many people are going to try shooting long range.
Ideal scope should help you achieve those range if you ever wanted to. For people who want to shoot long range, go for 4-12x or more. For those who aren't interested in long range shooting, 3-9x seems like a more suitable choice.
For CQB or closer range shooting, pick other rifles as the M1A is a bit too heavy and clunky.
Another thing to mention is that higher magnification often leads to less clear, dimmer image and higher costs.
Objective Lens Diameter

Objective lens diameter, coupled with magnification power leads to exit pupil size. This is defined by :
Exit Pupil Size = Obj. Lens Diameter / Magnification Power
The downside of too big objective lens is higher price and heavier weight. In some cases, it's also higher mounts.
As a general rule from the above statement, pick larger objective lens if you use high magnification and smaller objective lens it you use low magnification.
For 3-9x, 40mm would do. For 4-16x, 42-44mm is more optimal.
Glass and Lens Coating
Every quality scope needs good glass and lens coating. It's the main contributor to image quality. Durability is also enhanced due to waterproofing and scratch resistance coatings.
Look for things like ED glass (Extra Low Dispersion Glass) and Fully Multi Coated Lens if you can afford it.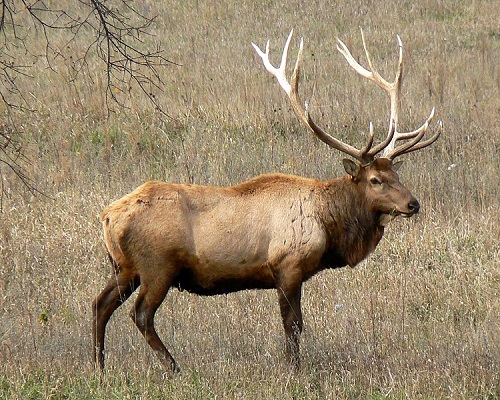 Field of View (FOV)
A scopes field of view (FOV) is how wide one can see through the scope. FOV is normally measured at x feet at 100 yards. This attribute is mainly determined by the optics construction and magnification power.
As magnification goes higher, FOV goes down. And vice versa.
Eye Relief and Eyebox
Eye relief = Space between your aiming eye and the scope for optimal sight image
Generally, bigger eye relief means that your eye is safe from recoil. However too much eye relief might lead to uncomfortable head and eye position.
Standard eye relief is 3"-4". For M1A rifle, eye relief is not much of an issue as the rifle is heavy enough to absorb recoil. M1A users are still safe with smaller eye relief scopes such as 2.5"-3.5".
Eyebox = Amount of wiggle room for your aiming eye placement
A small eyebox scope can mean less than half an inch room for optimal eye placement. When people complain about "small sweet spot", it's the same thing as small eyebox. This results in much slower target acquisition and frustration during field use. This issue normally magnifies itself on higher magnification scopes.
Tube Size
Standard tube sizes are 1 Inch and 30mm diameter. There are other less popular tube size such as 34mm and 35mm. But these tubes and tube mounts are more expensive and usually not worth the cost.
Bigger tube has the benefit of durability and wider range of internal turrets adjustment. Smaller tube, on the other hand, is cheaper and lighter.
Some people related bigger tube with better light transmission. That's, in my opinion, just partly true. As better light transmission is mostly related to objective lens diameter and magnification level. Yet bigger tube often comes with bigger objective lens.
Reticle
There are 3 main groups of reticle pattern
Simple

– Duplex, NikoPlex, V-Plex, Dot, etc.

Mil-Dot, MOA

– Crosshairs

BDC

– Bullet Drop Compensation calibrated to particular rounds
This is mostly up to preference. If you prefer simplicity go for Simple or Mil-Dot / MOA. If you want to shoot long range, go for Mil-Dot / MOA or BDC type for quick holdovers.
Choosing between First Focal Plane (FFP) and Second Focal Plane (SFP) is a simple matter. FFP reticle has the benefits of holdovers and distance measurement working on all magnification level. SFP's holdovers, on the other hand, only work on highest or one specified magnification level. The FFP reticle is more expensive,
If you are serious on long range shooting or want tactical use of the scope, go for FFP.
Illumination – A matter of preference. If you decide to get it, these are the things to look for.
Clear in broad daylight
Night vision compatible
Long Battery life + Workable reticle when battery dies
Turrets
Desirable turrets are precise and repeatable. Other features are determined by whether it is a hunting scope turrets or tactical scope turrets.
Hunting – Low profile and capped turrets to prevent unintentional adjustment. This is a more of a set and forget type
Tactical – Finger adjustability is crucial. Zero resettable and zero stops are good to have. Also, parallax adjustment is needed for long range shooting, preferably as a side focus knob for ease of use.
One last thing is that turrets unit of clicks should match the reticle if possible. Example is Mil-Dot turrets and Mil-Dot reticle or MOA turrets and MOA reticle.
Durability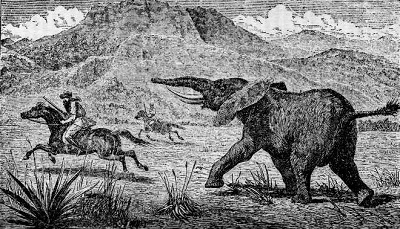 A field optic needs to be able to withstand every kind of environment. Be it water submersion, fogging, heat, vibration and shock. It also needs to reliably hold zero for your ammunition.
And when there's some parts failure, reliable warranty is a true money saver.
---
Scope Recommendations
1. Leupold VX-R Patrol 1.25-4x20mm w/ FireDot | (CQB Option)
Since M1A is a heavy rifle, you'd prefer a lightweight scope on top. And this Leupold VX-R Patrol weighs only 12 oz.
Glass is very clear and is slightly better than Viper PST Gen I. It's 1x magnification is not a true 1x, but 1.25x gives only slight fishbowl effect and I notice major improvement in target acquisition speed with the Leupold VX-R.
Furthermore, you get a range of magnification to 4x, which is more versatile than a red dot coupled with a magnifier.
Dot illumination is adjustable and daylight bright. It is bright enough for most outdoor situation. However if you're in snowy or desert terrain, the dot might be slightly too dim.
Battery (CR2032) lasts over a year, which is plentiful in my opinion. This is made possible by its 5 seconds auto-off when no motion is detected. And in the worst case scenario when your battery dies, you can still see the reticle just fine.
It's 30mm tube is ruggedly built and can withstand a lot of abuse. One drawback is that the famous Leupold Lifetime warranty doesn't cover electronics. It's illumination system is covered for only 2 years while the other parts of the scope have lifetime coverage.
| Pros | Cons |
| --- | --- |
| ✓ Clear, crisp glass | ✗ Not true 1x |
| ✓ Low powered variable optics | ✗ 2 years warranty on electronics |
| ✓ Reticle illumination with acceptable battery life | |
| ✓ Lightweight | |
| ✓ Very durable | |
Price : $$$$
2. Vortex Optics Crossfire II 4-12×40 AO | (Budget Option)
This Vortex Crossfire II is an ideal M1A scope if you're on a tight budget.
4-12x power is just right for affordable 3x zoom ratio scopes. 4x low power is a bit high for close range shots, but is not too shabby. While 12x should get you beyond 600 yards for mid-to-large size targets.
Since some of us would want to shoot long range with M1A, and Vortex Crossfire's AO comes as a pleasant surprise as you can fine tune parallax adjustment with a scope at this price range.
Arguably you aren't going to be thrilled by its glass quality, but it will do fine for a budget scope that works well in hunts. Note that low light performance won't be as great as other recommended scopes.
BDC reticle could serve as a fast holdover, as long as you measure and carry a bullet drop cheat sheet with you. reticle thickness is easy to see during hunts. Admittedly I'd prefer a MIL or MOA reticle, but this will do for the price.
Turrets are finger adjustable. But they are set-and-forget type and you shouldn't dial in your shots too much as you risk losing your zero. Depend on your BDC reticle is my advice.
Last but not least, Vortex warranty and customer service are one of the best in the industry.
| Pros | Cons |
| --- | --- |
| ✓ Decent image | ✗ Not great in low light |
| ✓ Affordable scope | ✗ Turrets not repeatable |
| ✓ Adjustable Objective | |
| ✓ Great warranty and Customer service | |
Price : $$
3. SWFA SS 3-15×42, MIL Tactical Rifle Scope | (High End Option)
The SWFA SS 3-15×42 offers very versatile magnification range. It can be used in dense woods to long range target shooting beyond 1,000 yards. That said, with 5 zoom ratio like this, the scope ain't cheap.
The scope has all the desired features mentioned above. Glass and lens quality is very good. Image provided are clear and crisp on all magnification. There are slight chromatic and spherical aberrations on highest magnification but nothing crazy.
Eye relief and eyebox are positive and easy to use. The SWFA SS is housed in a 30mm tube with 40 MIL adjustment range, which is plenty. The turrets are very exact and repeatable. There are zero reset and side parallax adjustment but no zero stop. One thing to mention is that the markings on parallax distance aren't very exact. You need to adjust while looking through the scope instead.
Reticle is clear and very fine to not obscure long range targets. Plus, reticle pattern is in Mil-dot which matches turrets 0.1 mil per click adjustment.
Furthermore, it's a very durable scope and will hold zero on even .50 caliber with ease. Waterproof, fogproof and shockproof, the scope is built like a tank. Last but not least, SWFA offers a reliable and transferable Lifetime Warranty that few people had the occasion to use due to the scope's high durability.
| Pros | Cons |
| --- | --- |
| ✓ High quality glass | ✗ Not accurate parallax adjustment markings |
| ✓ Precise tracking turrets | ✗ Rather heavy (24 ounce) |
| ✓ Matching reticle and turrets units | ✗ HIgher priced |
| ✓ FFP | |
| ✓ Very durable with reliable Lifetime Warranty | |
Price : $$$$$
4. Primary Arms 4-14X44 FFP, ACSS .308 BDC / Mil-Dot Scope
The Primary Arms 4-14×44 is a surprisingly affordable First Focal Plane scope. It gives you a tactical feel and presents a lot of practical advantage to the shooter.
Image quality is clear and crisp on all magnification. Low light image is also good to work with.
The ACSS HUD .308 BDC combines both BDC and MIL dot reticle. It's very useful as you can use either system you see fit. The reticle receives its highest praise when Trijicon copied it into their own design.
If that's not cool enough, note that this reticle has illumination function. And also, it is a first focal plane reticle, meaning that the crosshairs are accurate on all magnification.
Turrets are precise, repeatable, finger adjustable and zero resettable. However, the clicks feel a bit mushy and could use some improvements. Markings are in Mil-Dot. It also features a very wide range of internal adjustments and also has the parallax adjustments.
Durability is good enough. Primary Arms states that it can be used with .308 but not on higher recoil cartridges The drawback of this scope is its smaller eye relief but is not a problem for M1A rifles. Furthermore, it's rather heavy (24 ounce) and has only 3 years warranty.
| Pros | Cons |
| --- | --- |
| ✓ Matching Mil/Mil reticle and turrets | ✗ A bit small eye relief |
| ✓ Good image quality on all magnification | ✗ Heavy |
| ✓ Illumination for ACSS HUD .308 BDC reticle | ✗ Slightly mushy turrets |
| ✓ First Focal Plane | ✗ 3 years warranty |
| ✓ Precise, repeatable and zero resettable turrets | |
| ✓ Wide range of 0.1 Mil turrets adjustment | |
| ✓ Has parallax adjustment | |
| ✓ Durable | |
Price : $$$
5. Leupold FX-II Scout 2.5x28mm Duplex (option for M1A scout)
The Leupold FX-II Scout 2.5×28 is designed for scout rifles and I personally think that it fits well with the M1A Scout.
For this particular optics, sight picture is clear edge to edge with no distortion nor chromatic aberrations. It also does well in low light and can be used with both eyes open. The high quality may be attributed to the fact that fixed power scope are simpler to design and manufacture. Maybe they can focus more on quality with the same amount of resources.
Duplex reticle is chosen for this scope. There are no holdovers whatsoever, and wouldn't be suitable for range longer than 250 yards. If you wish to shoot at longer range, this scope is not for you.
Turrets are finger adjustable and accurate to a point. Again the turrets aren't for long range and are more of a set and forget type. It features no zero reset nor zero stops.
Ruggedly built, this optic can take heavy punishment from rounds such as .45-70 caliber. It is also lightweight (7.5 ounce) and compact (Length 10.1 Inch), making it a suitable scope for long trips into the woods. Eye relief is 9.3", about right for scout rifle scopes.
Leupold scopes are known for reliable field conditions and this scope is no exception. It is made to be waterproof, fogproof and shockproof. Plus, the transferable Leupold Lifetime Warranty will also cover it in case of defects from manufacturer and normal uses. Note that Leupold Warranty are deemed trustworthy.
| Pros | Cons |
| --- | --- |
| ✓ High quality glass | ✗ Fixed power scope |
| ✓ Good in low light | ✗ Not good for medium to long range |
| ✓ Can be used with both eyes open | |
| ✓ Lightweight and compact | |
| ✓ Holds zero | |
| ✓ Durable with reliable and transferable Lifetime Warranty | |
Price : $$$
---
Conclusion
The best scope for M1A is, in my opinion, the SWFA SS 3-15×42, MIL, Tactical Rifle Scope. Turrets adjustments are precise and repeatable, which is a very good deal for scopes at this price range.
Glass is bright and crisp. Matching MIL FFP reticle and MIL turrets free you from the need to do mental acrobatics for unit conversions. And the scope is super durable.