What to look for in a rifle scope?
In today's world of rifle optics, there is a vast selection of scopes, features and options to choose from. A catalog from a gun shop can hold up to 450 rifle scopes, not counting the internet. This often results in new gun enthusiasts spending weeks or months figuring out the right optic to buy. It's all part of the learning process, and I'm here to help.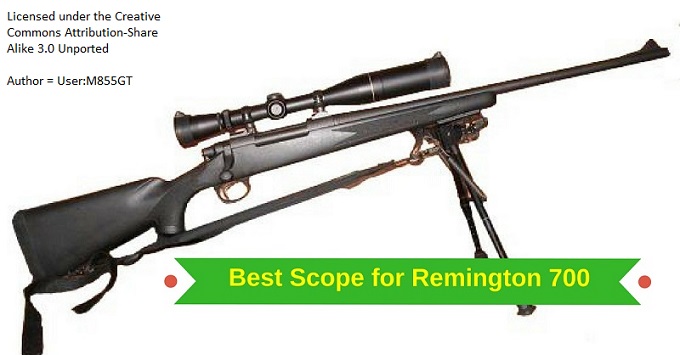 To find the best scope for Remington 700, start by asking 2 simple questions.
Use

: What is your intended applications?

Budget

: How much do you want to spend on a scope?
What is your intended applications?
Remington 700, one of the world's most popular and well-known bolt action rifle, is used by the majority of people for hunting. It's also used for target shooting, tactical shooting and plinking.
If possible, be more specific. Such as what kind of animal you hunt? Is it whitetails, antelopes or varmint? What's your terrain of hunting? Is it dense forest, hilly or a plain? What's your target shooting range? Or is it all of these combined? By knowing what's the rifle intended use, you can narrow down a lot of choices. But if you have no idea, don't worry, you can choose an all-round scope then get more specific models later on.
For people who don't like to read a lot. Here's my summary of the best scope for Remington 700.
Best Scope for Remington 700
Once you have answered the 1st question, you can start filtering down scope choices by specs.
---
Specs Filtering
Magnification Power
Easily available and straight forward in decision making, magnification should be one of the first thing to consider.
A very common mistake for scope users is the Shiny Object Syndrome (SOS), thinking that the higher magnification, the better. Oblivious to the fact that there are trade offs for higher magnification. Here are the topics one should consider :
1. Magnified Vision
A scope with some magnification let you see farther. But how much is needed for each applications? Here's my suggestion :
For big game, whitetail hunting in dense wood 1.5-5x or 2-7x are adequate.
While hunting antelopes or mule deer, 4-12x is great.
Prairie dogs or long range target shooting, look for 4-16x or more
For target shooting or plinking, try an easy rule of thumb, adds 3x per 100 yards
Note : On a hot day, mirage will make high magnification unusable for almost any scope.
There are also fixed magnification scopes which are cheaper, but variable power scopes are recommended as they offer more flexibility. That said, if you want to save money, fixed magnification scope is also a viable choice.
2. Field of View
Field of View (FOV) is how wide you can see through the scope. As a standard of comparison, FOV is quantified by "How many feet you see at 100 yards". Manufacturers, dealers and sellers often supply FOV numbers.
Two factors, magnification and scope construction, dictate FOV. The higher magnification goes, the lower FOV you get. For static target shooting and plinking, you know beforehand where to aim and FOV becomes much less of an issue. But when you're out in the field hunting, especially in dense forest situation, large FOV is needed to spot game. This could mean the difference between a trophy or going home empty handed.
Use adequate but not too much magnification for hunting.
Objective Lens Diameter
Coupled with magnification power, Objective lens size defined Exit Pupil. Don't sweat the jargons. Definitions below :

Objective lens = the scope lens at the other end from you. It's the one nearest to your objective/target.
Exit Pupil = size of light (in diameter) passing through the scope to your eye.
Larger exit pupil means more light to your eyes = better low light image. Calculation is given as Objective Lens divided by Magnification Power.

Important note : No need to calculate it.
The key here is that larger Objective Lens gives brighter image. But is dampen by high magnification.
An example : 2 scopes with similar glass and lens coating, one with 2-7×32, another with 4-12×40, which one can see better in the dark?
Calculation : 32/2 = 16
Calculation 2 : 40/4 = 10
Answer : 2-7×32
If hunting in low light is crucial, pick scopes with larger objective lens and lower magnification for better brightness
Not that larger objectives is always beneficial. The downside are higher price tag, more weight and sometimes higher mounting rings. Higher mounting results in less accuracy, as there are more difference to the scope and the bore, and in some case, uncomfortable shooting position.
Glass and Lens Coating
In the making of a good scope, glass must be made from the right material and with high precision. Extra Low Dispersion glass is what one should look for, as this quality helps minimizes chromatic aberration (abnormal colors), enhance image contrast and sharpness.
Coating is also essential, as it improve the scope in various ways, such as :
Reduce glare when looking n the direction of the sun
Better light transmission
Scratch resistance
Water resistance
For coatings, as well as many things in life, value quality over quantity. High quality single coated lens beat low quality Fully Multi Coated lens 100% of the time.
These are normal terms that manufacturers describe scope's coatings :
Coated: A single layer on at least one lens surface
Fully Coated: A single layer on all air to glass surfaces
Multicoated: Multiple layers on at least one lens surface
Fully Multi Coated: Multiple layers on all air to glass surfaces
Look for High quality glass and lens coatings.
Tube Size
In the market there are 1 inch, 30mm and 34mm diameter tubes. Some people associated bigger tube size with greater light transmission, but that's not directly the case. What really matters for light transmission are glass, lens coating, magnification and objective lens.
Yes, bigger tube size normally houses bigger objective lens, but the real factor to consider is the objective lens.
The advantage of bigger tube size lies in wider range of turrets adjustment and durability. When shooting at various range, i.e. long and short range, you want to be able to adjust your turrets to match each distance. But for hunting which is done mostly between 20-300 yards, wider range of adjustments aren't that necessary.
Even though bigger tube size grants higher durability, 1 inch tubes are enough for most reasonable caliber if the scope design are solid. The cons are weight and expense. The 34mm is way too expensive for reasonable hunters and wouldn't be on my wish list.
Basically, it's a choice between 1 inch vs 30mm tube.
1″ tube size for most hunting. 30mm for long range shooting/hunting.
Reticle
There are 3 main groups of reticles.
Simple, Uncluttered
Mil-Dot, MOA
BDC
For medium and big game hunting purpose, simple uncluttered reticle should be able to do its job. Note that in many models, choosing the BDC or Mil-Dot comes with slightly more additional cost. So it's up to you whether you want it or not.
For long range target shooting or tactical shooting, go with BDC or Mil-Dot/MOA.
Illuminated reticle is not a necessity.
Choose whatever you like. But for most hunting activity, simpler reticles would do and they are cheaper.


Eye Relief
Eye relief is the optimal distance between the scope and your eye. When aiming through a scope, placing your eye too far away from the scope results in smaller image. On the other hand placing your eye too close results in the scope hitting your eye when firing the rifle.
Standard rifle scopes have 3-4" of eye relief. When firing high caliber rounds you want bigger eye relief due to more recoil, maybe 3.7"-4". While firing low recoil rounds, you can get to 2.7"-3.5".
If your scope happens to have very unforgiving eye relief, there are some fixes to it. Recoil pads, muzzle brake or different mounting system might do the trick. But to keep things simple, rather pick optics with acceptable eye relief in the first place.
Another issue closely related to eye relief is called "eyebox", the amount of room to move you eyes back and forth and still maintain quite the optimal image size. Since nobody can place his/her head and eye at exactly the same spot every time, a practical scope needs some eyebox. Some people refer to "eyebox" as the "sweet spot" of a scope.
Note : Eyebox numbers are not given by manufacturers or sellers.
Standard rifle scopes have 3-4" of eye relief. Also pick scope with adequate eyebox.
Parallax
Parallax is an optic phenomenon, which adversely affects long range shooter and very short range shooter.
For general hunting purpose, you can just skip this topic. Choose a scope with fixed/no parallax settings as they incur additional costs with no real benefits.
If you're a long range target shooter, pick scopes with parallax adjustments, preferably "Side Focus" adjustment. It is a bit easier to adjust on the fly.
For Hunting – pick fixed/no parallax settings.
For Long Range shooting – pick scope with side focus.
Turrets
Elevation turret is for vertical adjustments while windage turret is for horizontal adjustment.
For medium to big game hunting, shooting is done within close enough range that normally you shouldn't have to adjust turrets for bullet drop. Just use "holdover" by aiming a bit higher if the target is faraway. Unless you're a turrets die hard fan, it's more likely a set and forget scenario. Turrets that holds zero are adequate for these kind of hunting.
Another thing to look for is turrets with caps to prevent unintentional adjusting of the turrets. Other features such as zero resettable, zero stops, finger adjustable are not needed. That said, get it if you like it, at additional costs.
For long range target shooting, you want precise, repeatable turrets that adjust to the exact same amount every click, normally ¼ MOA (Don't worry, it's just a unit of measurement). Also, features like zero resettable, zero stop, finger adjustable is highly desirable.
Normal hunters need adequate, no frills turrets while long range shooter needs quality turrets with more features.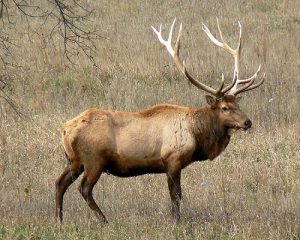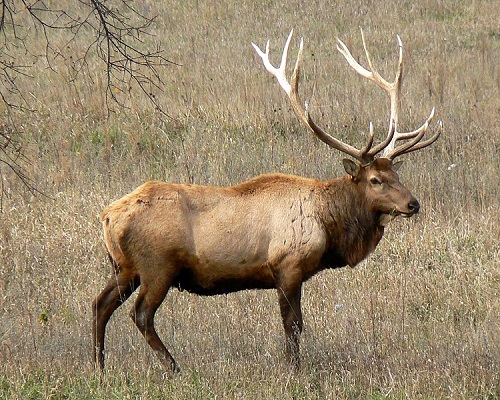 Durability
Of course everyone wants his/her scope to last forever. And if possible, gets better over time! Although that will never happen, at least we can look for durable scopes. Be it weather resistant, recoil resistant, waterproof, shockproof, fogproof and turrets that never fail.
And good news for everyone who shoots a gun, the scope industry is in an intense competition. Each business tries to outdo their rivals, so intense that they offer very generous warranties. Easily, you can find Full Lifetime warranty that even covers for scope damage by your fault, such as dropping. Some warranties are even transferable if you ever need to sell the scope.
Look for durable scope with good warranty.
How much do you want to spend on a scope?
How much you want to spend is totally up to you. But there's some caveat here : In the world of rifle scopes, you mostly get what you pay for. Investing in a decent scope is going to worth every dime of your money. Any shot, no matter how high the fps or penetrating power, means nothing if it doesn't hit. And no one wants a failed scope in the middle of a hunting trip.
Hunters/Shooters looking for scopes today are one of the luckiest people on earth. Optics technology has never been better. A mid priced scope ($300-$600) can easily beat the best scope money can buy 30 years ago.
---
Best scope for Remington 700
With scope specs in mind, recommended scopes are :
1. Vortex Optics Crossfire II 3-9×40
For budget-minded people, the Crossfire II 3-9×40 is a nice choice to look at. Now a major brand in rifle scopes industry, Vortex Optics has converted many big name fans to their own in just a period of less than 15 years. Most seasoned hunters cited Vortex as quality with affordable price scopes.
Durable and holds zero well, the Crossfire II is unlikely to fail you in the field. Magnification power is suitable for most hunting. The scope is an 1" tube and is not too heavy. Glass and lens coating are good at the price. Elevation and windage turrets work very well. They are repeatable and zero resettable. Eye relief is nice at 3.8"-4.4", thus one can use higher rounds with a peace of mind. 2 Reticle choices, BDC or V-Plex (Vortex version of Duplex).
The scope could use an improvement on low light vision, but that is to be expected at scopes of this price range. Another downside is that the scope is made in China, and Quality Control is a bit low. So on an off chance, you might get a broken one. Luckily, Vortex Lifetime Warranty is deemed one of the best and they will fix/replace your scope no matter what and when. This makes Vortex Crossfire a much safer bet.
Admittedly, the scope is not the best one out there, but it's value per dollar is very high, and is one of the best starter scope out there in the market.
Price : $$
| Pros | Cons |
| --- | --- |
| ✓ Budget scope | ✗ Not very good in low light |
| ✓ Durable and holds zero | ✗ Medium image quality |
| ✓ Reliable Lifetime Warranty | ✗ Quality control issue |
2. Leupold VX-2 2-7x33mm
Leupold is an established name in American scope industry. The Leupold VX-2 has seen many upgrades and revisions from the past to the scope it is today.
This model is a step up from the Vortex Crossfire II. It has better overall image and offers more low light capabilities. This optics can give about extra 15 minutes when the animals are most active during dawn and dusk.The scope is also lighter by a whopping 33%. I recommend lower magnification at 2-7×33 because it's a bit cheaper than 3-9×40 and is adequate for whitetail and big game hunting. But if you don't hunt in dense wood or prefer a more all round scope, go for Leupold VX-2 3-9×40.
Leupold scope lens are from Japan but the designing, coating and machining are all done in USA. They mostly offer no frills, quality hunting scope. The VX-2 is not an exception. Turrets are not zero resettable and BDC type reticle costs more than simple Duplex Reticle. But Duplex Reticle is enough for hunting within 400 yards and that's why I recommend it.
The scope is solid, holds zero even with high recoil ammunition and is weather tolerant. No fogging, waterproof, forgiving eye relief and wide FOV. Leupold VX-2 is a no frill hunting scope that does its job very well.
Price : $$$
| Pros | Cons |
| --- | --- |
| ✓ Clear and crisp image quality with nice low light capabilities | ✗ Zero not resettable |
| ✓ Durable, weather resistant and reliable Lifetime Warranty | ✗ Reticle other than Duplex costs higher |
| ✓ Forgiving eye relief | ✗ Leupold no longer manufactures this model (But still available for sale) |
| ✓ Made in USA | |
3. Bushnell Trophy Xtreme X30 4-16×44
This scope is for people who wants :
Longer range for target shooting
To hunt on open plains
To hunt prairie dogs
Bushnell Trophy Xtreme is good for long range as the magnification power is on 4-16x. Some people opt for higher magnification, but that will cost more. Parallax is adjustable at the side focus knob which is crucial for shooting beyond 10x. Glass quality is good compare to scopes at similar price range. During low light, however, higher magnification provides dimmer vision as is the norm with scopes at this price. Fix this by dialing down and the scope gets good at gathering light, giving you more hunting time during dawn and dusk.
With 30mm tube, the scope is durable and can handle heavy recoil ammo. But this come with some negative. Coupled with high magnification range (4-16x) the scope is a tad heavy at 20 ounce. This might not matter much at the range. But no one wants to hike up and down on high elevation with extra weight.
The turrets are finger adjustable, repeatable and zero resettable with a jeweler screw. These also come with scope caps. The BDC reticle is provided which suits long range shooting. The optics also features No Questions Asked Lifetime Warranty. The downside is the FOV which is rather low at high magnification.
Price : $$$
| Pros | Cons |
| --- | --- |
| ✓ Good at long range | ✗ Heavy |
| ✓ Good in low light (@ not too high magnification) | ✗ Low FOV |
| ✓ Durable, weather resistant and Lifetime Warranty | |
| ✓ Has side Parallax Adjustment | |
| ✓ Turrets are finger adjustable, repeatable and zero resettable | |
4. Vortex Optics Diamondback HP 4-16×42
Also for longer range shooting, open plain hunting and prairie dog hunting, the Diamondback HP 4-16×42 is an upgrade from the Bushnell Trophy Extreme X30.
It has better glass and lens coating which makes it clearer on high magnification and low light. It also features lighter weight and higher FOV. The downside is that it's more expensive.
Price $$$$
| Pros | Cons |
| --- | --- |
| ✓ Good at long range | ✗ Higher priced |
| ✓ Very clear image both in daylight and low light | ✗ Made in the Philippines |
| ✓ Durable, weather resistant with Lifetime Warranty | |
| ✓ Turrets are finger adjustable, repeatable and zero resettable | |
---
Conclusion
After reading this article, I hope you have arrived at a satisfying answer. If not, I guess that you are still not sure what is your intended use yet.
If that's the case, I humbly suggest the Vortex Optics Crossfire II 3-9×40 Because first of all, for Remington 700 I assume that you're going to do some hunting with it. Second, the Vortex Optics Crossfire II 3-9×40 is the most versatile scope recommended.
With higher magnification like 4-16x, it will be hard push to hunt under 50 yards. On the contrary, you can hunt up to 400 yards with 3-9x, with practice of course. Furthermore, the Vortex Optics Crossfire II 3-9×40 is low price enough that you won't mind upgrading later.