It's human nature to improve things. We strive to go faster, reach farther and do things better. Shooting is no exception. With the advancement of optics, we can challenge old limits by shooting farther, with higher accuracy and precision, and if possible, at lower costs.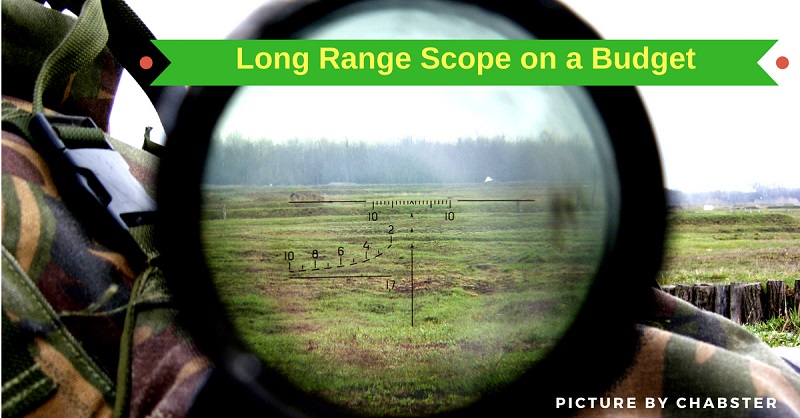 Thanks to technological progress, long range shooting can now be done on a much smaller budget. In this article, I'll be focusing on how to get a good long range scope on a budget.
First let's look at definition of long range shooting. For some, shooting beyond 300 yards counts as long range. Some other suggests longer range such as 500, 800 and 1,000 yards. Another popular definition states that long range shooting occurs when external factors such as wind, gravity, temperature, earth's rotation, etc. becomes significant that one needs to adjust for accurate shots.
Second, one must know what to look for in a long range scope.
For people who don't have time. Here's the summary for my long range scope on a budget.
Long Range Scope on a Budget
---
How to pick a long range scope that you will not regret.
Magnification Power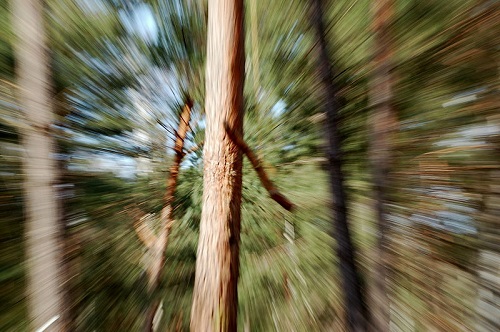 For a long range scope, some people presume that the higher power, the better. That is only partially true, as higher magnification often comes with tradeoffs. You often lose image quality, brightness and field of view. There are high magnification scopes with great image quality, but those are almost always coupled with very high price tag.
Fortunately, magnification such as 4-16x, 4-14x, 8-24x are good for long range and has many affordable models.
Objective Lens Diameter
Objective lens size determined how much light enter the scope and pass along to your eye. It will not matter much if you use the scope for long range target shooting during broad daylight. But if you intend to hunt long range, one might pick a bigger objective lens for in low light situations.
Objective lens together with magnification determine the size of exit pupil. Bigger exit pupil makes brighter image and grant more room for eye placement to get a full view picture from the scope (eyebox).
The downside for bigger objective lens are more weight, higher priced and possibly higher mounting rings
40mm is good enough for target shooting. Opt for 42, 44, 50mm if you also plan to hunt with it.
Glass and Lens Coating
Glass and Lens Coating are the most important factor for image quality. Good lens coating also make the scope durable as it helps prevent scratches and improve water resistant.
Tube Size
Standard tube size in the market are 1 inch and 30mm diameter tubes. For some niche use, there are also 34 and 35mm tubes.
Normally, smaller tube has the benefit of being cheaper and lighter. While bigger tube allows for wider range of internal turrets adjustment, which is a plus for long range shooting. In addition, bigger tube is more durable and often comes with bigger objective lens, resulting in brighter image.
Reticle
Reticle Pattern
For long range shooters, simple reticle like Duplex won't do. Better opt for something that allows accurately adjustment with holdovers such as BDC, Mil-Dot or MOA reticles.
For military and serious long range shooter, the ability to measure distance from equipped reticle is needed. Because a laser rangefinder won't work in some environment and it would reveal your position.
Preferably, the reticle's unit of measurement should match the turrets' unit of measurement, such as Mil-Dot reticle with Mil-Dot turrets.
Reticle Illumination
Reticle Illumination is up to your preference. But it tends to increase costs.
First or Second Focal Plane
First Focal Plane allows the use of reticle holdovers on any magnification while Second Focal Plane holdovers are accurate only on one magnification, usually the highest.
It's advised to get First Focal Plane scope for long range shooting but it's also more expensive.

Eye Relief
Eye relief is the distance between the scope and your eye. An adequate eye relief help prevents the scope kicking your eye with recoil.
Standard rifle scopes have 3-4" of eye relief. But for this scenario, budget long range scope, lower recoil caliber is expected since the scope might not be very durable. Thus 2.5"-3.5" eye relief is acceptable.
Another issue with eye and scope placement is called eyebox. This refers to the amount of "room" you can wiggle your eye placement and still get a full view from the scope. At high magnification, these sweet spots become much smaller. With a budget scope this is going to be a tough problem to solve.
Parallax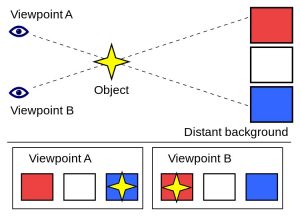 Parallax is a big thing for long range shooting, so a scope with parallax adjustment is going to be judged more favorably. Newer models move parallax adjustment to a side knob alongside with elevation and windage turrets instead of on the objective bell. This is easier to reach and is a plus.
Turrets
Precise and repeatable adjustment turrets are a must for long range scopes. Finger adjustable and smoothness to adjust are another thing to look for. Turret caps are not needed, as turrets adjustment are expect to be often unlike hunting scopes.
Zero reset and zero stops are nice features to have. Some scopes also offer finer adjustments such as ⅛ MOA and such.
Also, if possible, match your unit of measurement on both turrets and reticle to lessen conversion error during long range shots.
Durability
A straightforward factor, everyone wants his/her scope to function properly till eternity. But in real life, that's a wishful thinking. Coupled this with the fact that we're trying to bring down our budget, the scope might not really endure harsh field conditions.
What you can do is choosing smaller cartridge with acceptable Ballistic Coefficient to pair up with this budget long range scope. At least, the scope has higher chance to work properly for years to come.
A good warranty also helps in this regard. But manufacturers know their budget scopes limitations and will warranty as such.
---
Long Range Scope on a Budget Recommendations
This is a list of scopes that fits well with criteria mentioned above and is also a budget scope.
1. Tasco World Class 4-16x40mm
Tasco is founded in 1954. Its main product are telescopes for amateur astronomers. Using their knowledge in lenses, they come for a slice of pie in the world of rifle scopes. Even though they mostly manufacture low end optics, the Tasco World Class 4-16×40 has proven to be an acceptable optics.
First of all, this 1" scope is offered at a very low price. Its variable magnification of 4-16x is adequate for long range. Image quality, however, is not so great and tend to get even less clear picture on more than 10x magnification. But it's usable especially if you don't hunt during low light.
The biggest downfall for this scope is that turrets are not finger adjustable (flat head needed). This prevents you from adjusting turrets on the fly and must rely mostly on its BDC reticle (Vital Zone reticle) after sighting in. They are also not zero resettable and have no zero stop.
One surprise is that the scope has adjustable parallax. This is not often found in lower priced scopes.
The scope is not that durable, but holds zero well on lighter recoil rounds. The Tasco World Class also comes with Limited Lifetime Warranty which will cover defects in materials and workmanship for the lifetime of the original owner.
| Pros | Cons |
| --- | --- |
| ✓ Very low price | ✗ Image quality is just usable |
| ✓ Good magnification range | ✗ Less clear on high magnification |
| ✓ Has parallax adjustment | ✗ Made in China |
| ✓ BDC Reticle | ✗ Turrets not finger adjustable |
| ✓ Limited Lifetime Warranty | ✗ No zero resettable and no zero stop |
| | ✗ Not very durable |
Price : $
2. Primary Arms 4-14X44 Tactical Scope with First Focal Plane
The Primary Arms 4-14×44 is designed for affordable tactical and long range shooting. It has matching Mil-Dot reticle and Mil-Dot turrets. This is a very good thing as you don't have to do conversions during your shots.
Magnification power of 4-14x is enough for long range shooting. And 44mm objective makes low light shooting on high magnification possible. Image quality is clear and crisp on all power.
At this price, it is very challenging to make a First Focal Plane scope. But Primary Arms does it. This optics is built on a 30mm tube, which makes it more durable. The turrets are precise and repeatable. Each click is just 0.1 Mil and have internal adjustments of 30 Mil which is quite generous. However, the clicks feel a bit mushy and could use some improvements. The turrets are zero resettable with an Allen wrench but no zero stop function. The scope also features side parallax adjustment.
Eye relief is a bit small at 3.14″ – 3.22″. But it's not a big deal as long as heavy recoil rounds are not used.
The downside are that the Primary Arms is heavy (24 ounce) and has only 3 year warranty. This Primary Arms should hold zero up to .308 caliber and is waterproof, fogproof and shockproof.
| Pros | Cons |
| --- | --- |
| ✓ Matching Mil/Mil reticle and turrets | ✗ A bit small eye relief |
| ✓ Good image quality on all magnification | ✗ Heavy |
| ✓ First Focal Plane | ✗ Slightly mushy turrets |
| ✓ Precise, repeatable and zero resettable turrets | ✗ 3 years warranty |
| ✓ Wide range of 0.1 Mil turrets adjustment | ✗ Not expensive but not so cheap |
| ✓ Has parallax adjustment | |
| ✓ Durable | |
Price : $$$
3. Mueller Target Rifle Scope, 8-32 x 44mm
This Mueller scope has very high magnification power of 8-32x which should cover all long range needs. At 28x up, the image is less clear but is acceptable for high magnification scope of this price. The objective lens of 44mm also help. However, low light vision isn't that great especially on high magnification.
Parallax adjustment is available as a side knob which is easy to use. Turrets are finger adjustable, accurate and repeatable. Clicks are audible and very fine at ⅛ MOA. They are exposed turret type, great for target shooting, not so much for hunting. One complain is that turrets are in MOA while the reticle is in Mil-dot. Other than that, this Mueller scope is also zero resettable.
Reticle is fine enough that it does not obscure your targets. But it's on a Second Focal Plane. This makes your mil-dot reticle accurate only on the highest magnification.
This Mueller scope's eye relief is good at 4". However the sweet spot for your eye placement is very small on higher magnification. But that's the way it's supposed to be for scope with this high magnification of this price range.
Built on 30mm tube, the scope is heavy (26 ounce) but can hold zero well on most rounds. Waterproof, fogproof and shockproof, the optics is durable enough for use and comes with a transferable Limited Lifetime warranty.
| Pros | Cons |
| --- | --- |
| ✓ High magnification range | ✗ Turrets and reticle units do not match (MOA/Mil) |
| ✓ High magnification range | ✗ Turrets and reticle units do not match (MOA/Mil) |
| ✓ Good image quality on lower power | ✗ Heavy |
| ✓ Fine turrets adjustment of ⅛ MOA | ✗ Small eyebox |
| ✓ Has side parallax adjustment | ✗ Second Focal Plane |
| ✓ Durable with transferable Limited Lifetime Warranty | ✗ Not expensive but not so cheap |
Price : $$$
4. Mueller APT Tactical Rifle Scope, Black, 4.5-14 x 40mm
This Mueller APT is an affordable 4.5-14x scope with desirable attributes for long range shooting. The turrets have 80 MOA finger adjustable range which is very good for long range applications. Each click is ¼ MOA. Although the clicks are not very crisp and are a bit mushy, but they are accurate and repeatable. The turrets are also zero resettable.
Mil-Dot reticle makes distance measurement and holdovers possible. However, it's a second focal plane scope which means the reticle will only work on highest magnification. And the turrets (MOA) and reticle(Mil-Dot) unit of measurement don't match which means you'll have to do extra work for unit conversions when sighting in and dialing on different distance. And to be frank, no one likes extra work with no extra gains.
Parallax adjustment is on the objective bell, which is not as easy to adjust as a side knob but it's better than nothing. Plus, the distance markings on the parallax adjustment is way off, but as long as you dial and look through the scope at the same time, it will work out just fine.
Image quality up to 10x is very clear and crisp. Beyond that it gets a little fuzzy but workable. Eyebox is a bit tight on 14x too.
Tube size is 30mm but apparently it's not very durable and heavy (23 ounce). Choose smaller cartridge to work with this scope to preserve useful life. And to be safe, re-zero the scope if it got bumped or hit hard. That said, the scope comes with transferable Limited Lifetime Warranty from Mueller Optics.
| Pros | Cons |
| --- | --- |
| ✓ Good image quality up to 10x | ✗ Heavy |
| ✓ Has parallax adjustment | ✗ Mushy clicks |
| ✓ Accurate, repeatable turrets | ✗ Turrets and reticle don't match |
| ✓ Transferable Limited Lifetime Warranty | ✗ Not Durable |
| ✓ Low Price | ✗ Second Focal Plane |
Price : $$
---
Conclusion
The best long range scope on a budget is the Primary Arms 4-14X44 Tactical Scope. Here's why :
Matching Mil-Dot reticle and turrets
High magnification power
44mm Objective lens diameter and 30mm tube
First Focal Plane
Precise turrets adjustments
Very fine and wide range of turrets adjustments
High image quality
Durability
These are the things you look for in a long range scope. Higher priced scopes make these features better. But with the Primary Arms you get a full feature scope on a bargain. True, this scope is not the cheapest, yet it offers the best value to cost compare to other scopes.